Today, new detailed sketches of the OnePlus 5 have emerged showing it's physical features. And the sketches show a somewhat different picture than the renders leaked earlier. We will cover the differences and the standouts of the design here.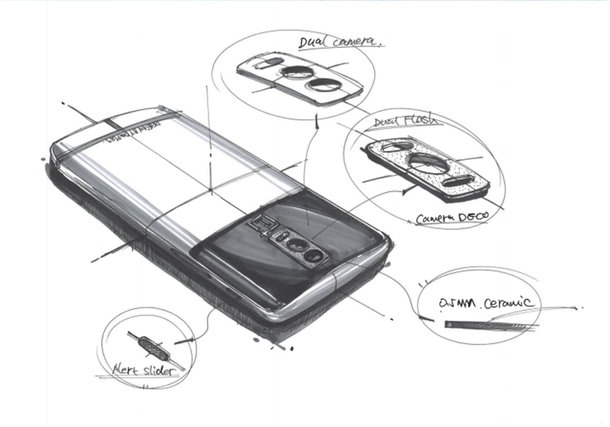 Previous leaks have suggested that the smartphone will have a vertical dual camera arrangement. The sketch here seems to point the same thing out.  dual flash is also seen here. The sketch shows to types of setup that might be employed for the Dual camera and dual flash arrangement. The rear camera also seems to protrude a little bit.
One major difference in design is the upper back of the phone which is shown to be ceramic. This is interesting.  Also back is the alert slider placed alongside the volume key on the left which means the power key is on the right side. Another surprising detail is a dual camera setup at the front.  This makes the OnePlus 5 an all out dual camera phone. The back of the phone is shown as curved which is a departure from the flashback in the OnePlus 3T. The bezels are even thinner this time around which will add to the beauty of the screen.
On the bottom, you will see a 3.5mm headphone jack and a USB Type-C along with speaker grills.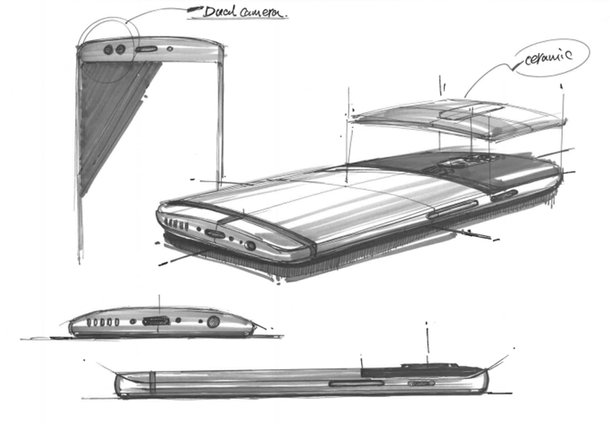 Other rumored specs of the OnePlus 5 which we have covered earlier include a top of the line Snapdragon 835,  at least 6 GB of RAM, a 5.5 inch Full HD or probably a Quad HD screen and 64GB / 128GB of native storage. Android Nougat is a given for the OnePlus 5