OnePlus 5 leaks and images continue to pour in as the 2017 flagship nears its launch this month. In the recent week, we have seen official posts by OnePlus CEO Pete Lau describing the OnePlus 5 to be thinner and more compact than any previous devices. Now we have the company CEO Liu Zuohu showing us a screenshot of the OnePlus 5 home screen. The lucky CEO has been using the device for quite some time prior to its launch.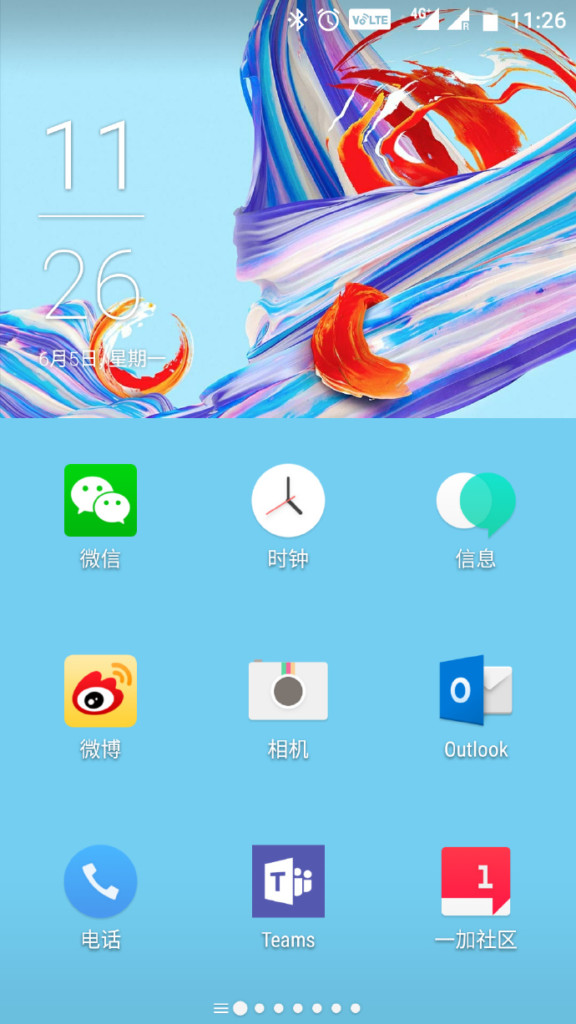 The screenshot makes it clear that the phone is running a version of Hydrogen OS and it has the minimalistic material design preferred by vanilla stock Android. We can also see the support for 4G VoLTE as is visible from the screenshot. It also has Dual-Sim obviously. The EXIF data of the original screenshot has also now revealed the resolution to be Full HD. Apart from this, there isn't much to see in the screenshot. As pointed out by others, a screenshot of the 'About Phone' section would have been much better.
But anyways, the OnePlus 3 was revealed on June 14. This year too the OnePlus is expected to launch Oneplus 5 in this month of June. The OnePlus 5 is expected to feature the Snapdragon 835 SoC with at least 6GB of RAM. An 8GB version is also a possibility after the Nubia Z17 launched with 8GB of RAM. The OnePlus is expected to have a better camera, as part of the partnership with DxO and will be an overall slimmer and smaller deign than the OnePlus 3T.
In case you want a look at all the rumors and news regarding the OnePlus 5, click here.