After OnePlus introduced its first sub-brand, i.e., OnePlus Nord, it launched many products under that brand. It wants to occupy the consumer electronics market. OnePlus has already launched Android TVs in India. It is one of India's top three smart TV brands in Q2 2022, per Counterpoint Research report. The TV market has surprised OnePlus with its growth. Now, OnePlus will launch two monitors in the Indian market. The brand has shared the launch details and highlights of both monitors. According to OnePlus, it will unveil the OnePlus Monitor X27 & E24 in India.
Must See: Download OnePlus Screen Recording App Latest Version [Old Versions Archive]
Both monitors will be launching on December 12th in India. As we said, the names of the monitors, i.e., X27 and E24, reveal their size. OnePlus will offer Indian consumers to choose from 27 inches or 24 inches. The 27-inch monitor is the premium one out of these. The X series would be the premium Monitor series from OnePlus. It will feature a superior display which will be useful for high-end tasks like editing and playing games.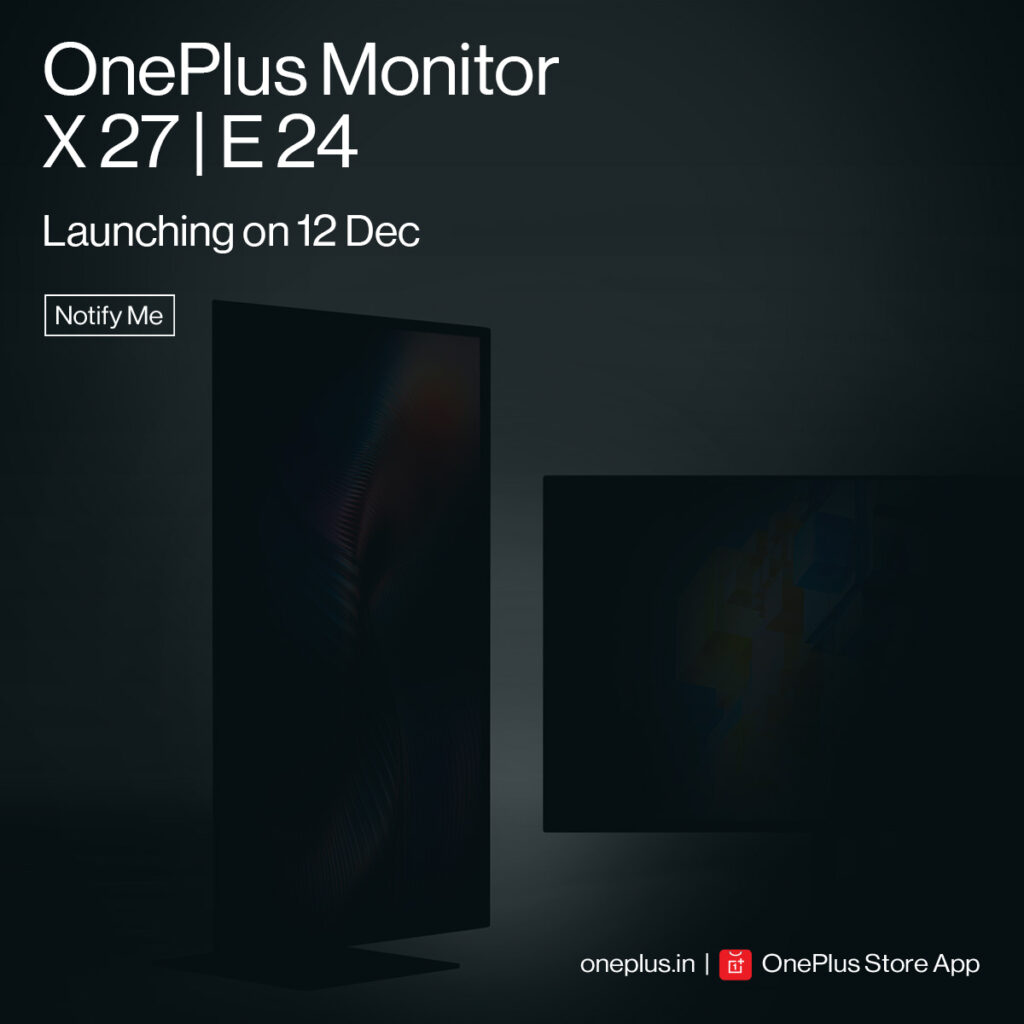 The X27 will also feature a higher refresh rate panel similar to the premium segment monitors. It would sport an accurate colour display and a low response time. The E series monitors would be a budget series from the display. The E24 would be suitable for normal office and home uses. OnePlus will price it attractively while offering the most features needed for a normal monitor. Both monitors are expected to come with thin bezels.