The OnePlus Nord 2 is literally setting the users on fire! There are multiple reports of the device blasting and catching fire. Once again, another exploded unit came to light, turning the device into a dead machine and causing injury to the user.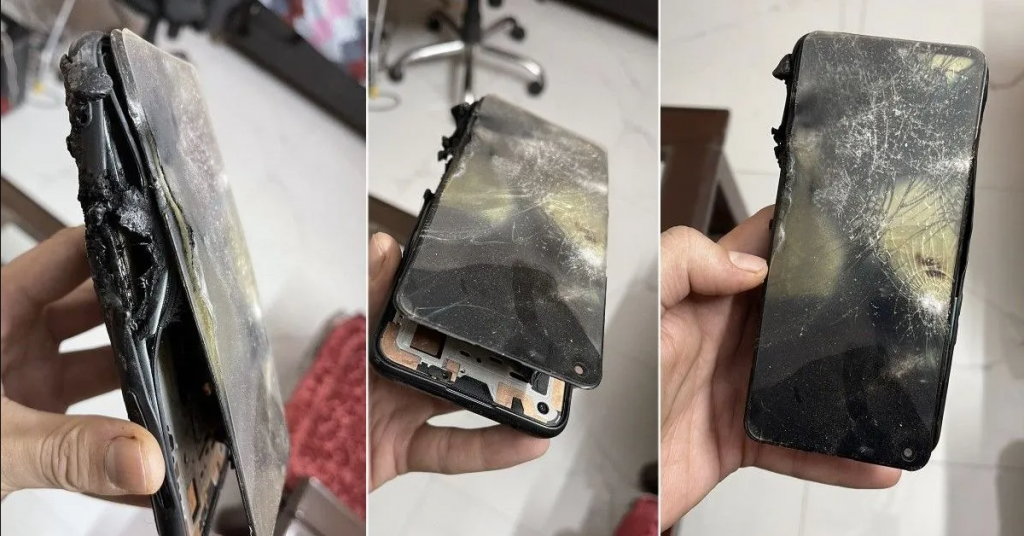 For all the previous reported cases, OnePlus said that the damage is caused by external factors. However, this time, the unit exploded while the user was on a call. The incident was reported on March 26, 2022, by Twitter user Lakshay Verma (@lakshayvrm). The tweet said that the device was in his brother's hand and he was on a call while the model caught blast.
As you expected, the sudden burst left several injuries to the user. It caused melted metal fragments to cling to the user's palm and face. In another tweet (later deleted), Lakshay mentioned that he and his brother visited the OnePlus service center in CP, New Delhi to seek a solution. The partners there asked them to wait for 2-3 days. Unfortunately, the user was asked to collect the device as the service center couldn't do anything about the matter.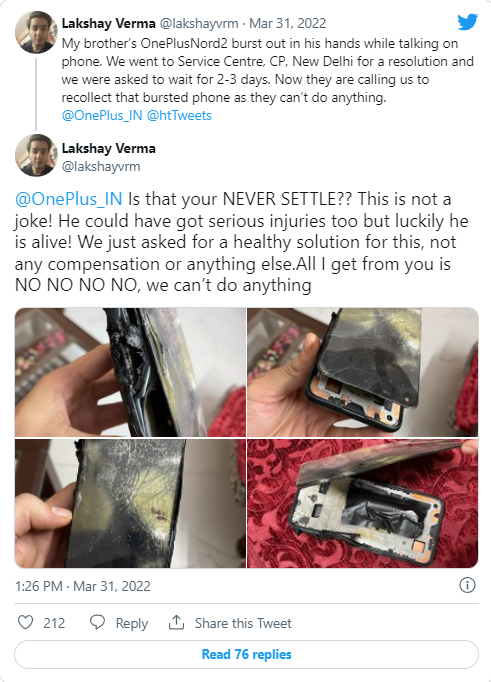 Taking a look at the tweet, the OnePlus Nord 2 seems to be completely vandalized and beyond repair. Just like in the previous cases, the phone first caught fire around the left edge.
The victim has filed a case against OnePlus after not getting the desired response from the company. Responding to this, OnePlus asked the user to get in touch via DMs so they could "look into the claim."