Google has updated their Google Camera for Pixel devices with some new features for Astrophotography mode. The new Google Camera versions will now have the ability to take time-lapse in Astrophography mode. This new feature is called Astrophotography Time Lapse Mode. The feature is exclusive to Pixel devices only.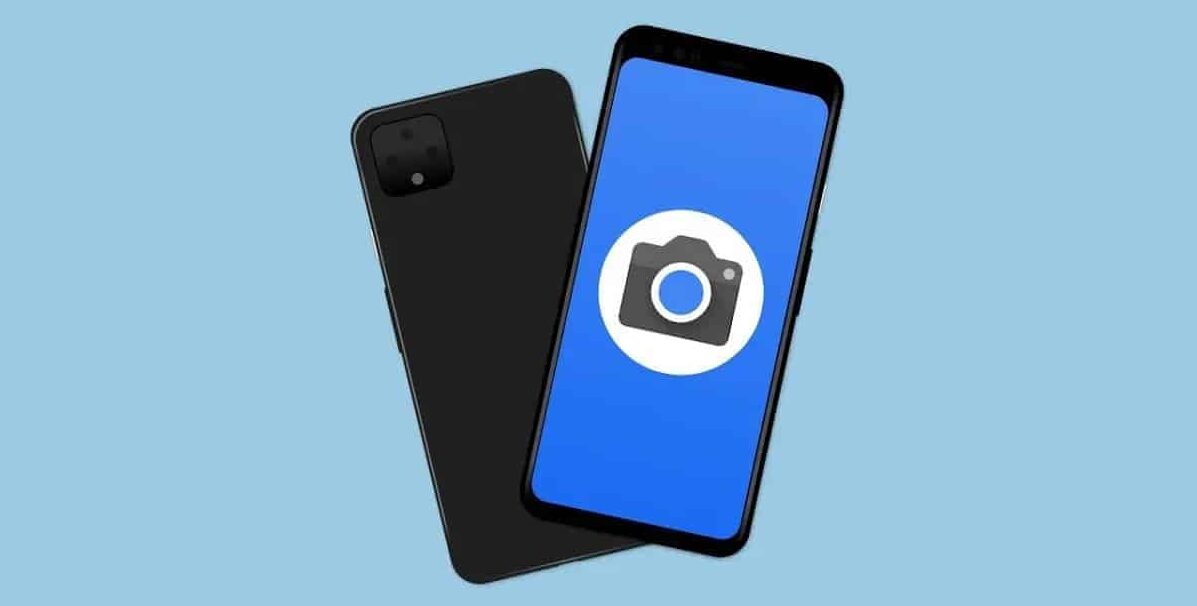 Google debuted Astrophotography with Google Camera 8.0 on Pixel 4. Now, the latest Google Camera app with version 8.2.3 has introduced the new Astrophotography Time Lapse feature. The new Pixel 5 and Pixel 4 lineup has also received a new update for Google Camera with version 8.2.4. In the new update, we found the new Astrophotography Time Lapse Mode in the Advanced settings. Both the Google Camera 8.2.4 and Google Camera 8.2.3 feature "CameraAstrotimelapse", which suggests time-lapse for Astrophotography. The new update is live on Google Play Store with the "CameraAstrotimelapseSettingController" code.
How to use Astrophotography Time Lapse Mode on Pixel devices
The new Astrophotography is easy to use but it takes time for a good shot. First, you have to navigate to "Advanced settings" on the Camera setting page. Inside the Advanced settings, you will find a toggle for enabling Astrophotography Time Lapse named "Enable time-lapse in astrophotography", enable the toggle and you will be able to use the feature. You will need a tripod to use the feature as it is a lengthy process and you have to hold the camera still.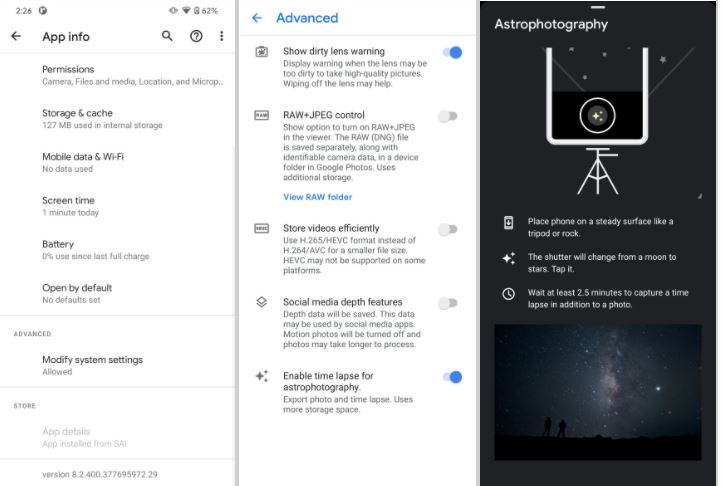 There is no particular option for Astro timelapse, However, a new line will appear with a message "wait at least 2.5 minutes to capture a time-lapse in addition to a photo" in Night Sight mode settings. Google Camera will automatically take both Astrophotography and time-lapse at the same time. As already mentioned above, it is a lengthy process so, you have to wait for better shots.
If you own a Pixel device, you can access the new feature on your device. To access the new feature on your device, update your Google Camera to 8.2.3 or 8.2.4, both the version have the feature. You can update it via the Playstore or download it from here.