Last year, Oppo announced its own customized skin based on Android 11, ColorOS 11. So far, a handful of devices are now running the "Make Life Flow" concept. Every month the Chinese giant prepares a timeline for the rollout of ColorOS 11 for its flagship. After a week has passed, the company has finally released the roadmap for July 2021.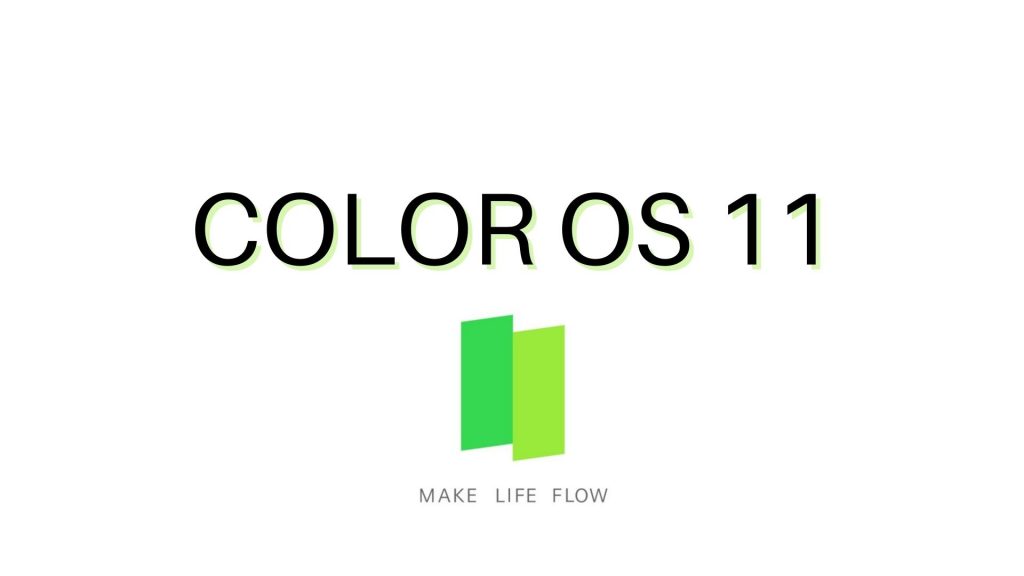 Before heading to the list, let's take a look at the best features of the latest operating system. Along with the maintenance of stock Android features and refresh UI customizations, ColorOS 11 brings:
It offers the use of third-party icon packs, and create Always-on Display (AOD) styles
Users can select accent colors, generate wallpapers, and create ringtones
Enhanced Dark theme mode and contrast options
Enhanced battery performance
Oppo Relax 2.0 comes with a feature called Sound Mix, in which users can create a true-to-life whit noise mix to their liking
Introduced "Three-Finger Translate" in which users can directly translate the content in partial screenshots while capturing them
Private System enables users to create a copy of their current system protected by a separate fingerprint or password
The schedule details the eligible smartphones to receive the ColorOS 11 update in the respective countries. Also, the list is limited to the unlocked variants of smartphones. While it depends on operators as far as carrier models are concerned.
Oppo ColorOS 11 July rollout Schedule
ColorOS 11 Stable rollout
Ongoing

OPPO Find X2 Pro Automobili Lamborghini Edition
OPPO Find X2 Pro

Europe
 Switzerland
 Belgium
 France
 Italy
 Spain
 Germany
United Kingdom
 Netherlands
Asia and Others
OPPO Find X2

Europe
 Spain
 Switzerland
 Netherlands
 Turkey
 Ukraine
Romania
Asia and Others
OPPO Find X2 Neo

Europe
 Netherlands
 France
 Spain
 Switzerland
 Italy
 Germany
United Kingdom
Asia and Others
OPPO Find X2 Lite

Europe
 Netherlands
 Switzerland
 France
 Germany
 Portugal
 Spain
 Italy
United Kingdom
Asia and Others
OPPO Reno4 Pro 5G

Europe
 Portugal
 Italy
 Switzerland
 France
 Germany
 Spain
 Belgium
 Netherlands
United Kingdom
 Luxembourg
 Ireland
 Moldova
 Romania
 Poland
Russia
Asia and Others
OPPO Reno4 Pro 4G

Europe
 Ukraine
Turkey
Asia and Others
OPPO Reno4 5G

Europe
 France
 Switzerland
 Italy
 Portugal
 Spain
 Germany
 Netherlands
United Kingdom
Belgium
Asia and Others
OPPO Reno4 4G

Europe
 Poland
Turkey
Asia and Others
OPPO Reno4 Z 5G

Europe
 France
 Italy
 Germany
 Netherlands
United Kingdom
 Switzerland
 Belgium
 Portugal
 Luxembourg
 Ireland
 Poland
Romania
Asia and Others
OPPO Reno4 Lite

Europe
 Turkey
 Ukraine
 Poland
 Romania
Moldova
Asia and Others
OPPO Reno3 Pro 4G

Europe
 Ukraine
 Turkey
 Romania
 Poland
Russia
Asia and Others
OPPO Reno3 4G

Europe
 Turkey
 Poland
 Ukraine
Russia
Asia and Others
Oppo F11 Pro Marvel's Avengers Limited Edition
OPPO A91

Europe
 Kazakhstan
 Russia
 Ukraine
 Germany
 Portugal
United Kingdom
Asia and Others
OPPO A73

Europe
Belgium
Germany
Italy
Spain
OPPO A72

Europe
 Poland
 Russia
 Romania
 Turkey
 Ukraine
 Belgium
 France
 Germany
 Italy
 Luxembourg
 Portugal
 Spain
 Netherlands
United Kingdom
Asia and Others
OPPO A52

Europe
Poland
Russia
Turkey
Ukraine
Belgium
Germany
Italy
Spain
Netherlands
Asia and Others