Adding to Google's woes, another bug in the long list of the Pixel 2 issues has been nagging users for a while. This bug, reported by 100s of users is responsible for random reboots on both the Pixel 2 phones. However, the reboots are connected to LTE, some users have reported.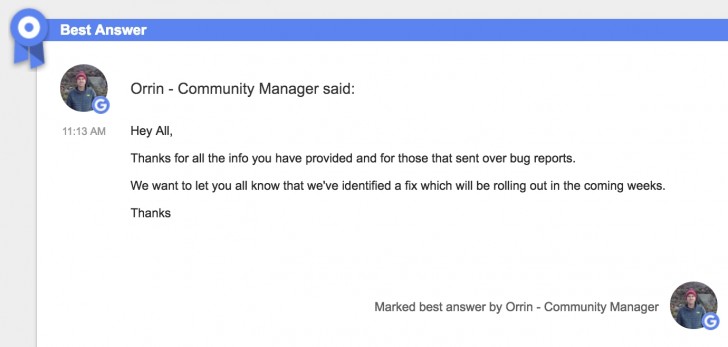 One particular user reported that the issue is specific to low LTE signals. So, if you can just switch off the LTE where signal is poor will make you immune to reboots. Not a very ideal fix, we can say. But Google has acknowledged the issue on its forums and a fix is on its way. Although Google has not revealed what triggers the reboots, the announcement gives respite to frustrated users.
Users can expect the fix to be bundled with the December patch that comes in a few days. Till then, you are on your own. Stay tuned for the latest updates regarding the fix. Also, share your experiences of the Pixel 2 XL, Has the phone been a good companion? or is it not good enough?
Source 1 | Source 2 | Source 3