We are a few hours away from the official new Pixel devices launch. Following the previous year's ordeal of failing to upkeep secrets about the upcoming Pixel devices, most of the specifications, design details and colour options details are once again out for Pixel 7 series, Pixel Watch and other Pixel devices. There are multiple leaks and rumours about both the devices and their features. In addition, a couple of new leaks surface on the web confirming the presence of an In-Box charger, support for 24-hour battery life and a metal band.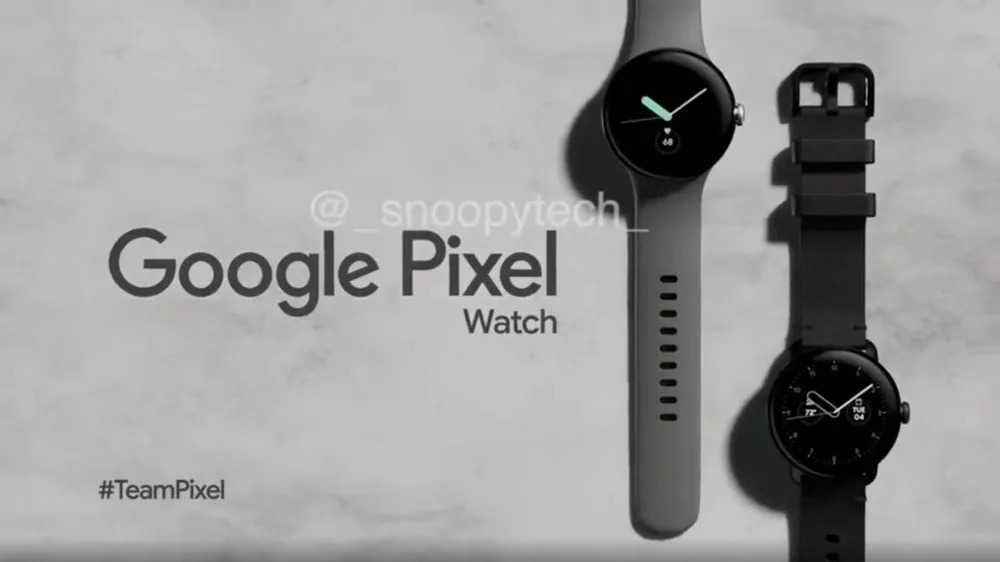 Related: Google Pixel 7 Pro teased officially, Pixel 7 hits Amazon
As per a new video teaser, posted by @snoopytech on Twitter, Pixel Watch seems to show the Pixel Watch Dial's thickness and even confirms the presence of a rotating crown, and bezel-carrying display. The design video also confirms "Sleek Design' which is available in "3 finishes". The Pixel Watch will feature "Metal bands," but other bands will also be available.
In another leak, a Telegram channel posted marketing posters and images of the Pixel Watch which were taken from a Taiwanese retailer. The images or the posters confirm the in-box charger magnetic charger with a USB-C type connector port.
The poster reveals other software features such as the ability to "perfectly sync" most of the Google services. There's also confirmation of Corning Gorilla Glass protection, customizable watch face, and 24 hours battery life. Unlike Samsung, Google will be shipping bands in both large and small sizes. Moreover, there is an ability to receive calls and messages and can even listen to music directly via a smartwatch.
Related: Pixel Watch might allow setting Google Photos as watch face
Moreover, there's an ability for Fitbit integration, and the SOS app. Pixel Watch is launching on October 6 and is expected to retail for $349 in the United States.