Smart speakers are the latest trend of 2017. It is a relatively new fad kick-started by the affordable Amazon Alexa and then Google Home and some others. Qualcomm wants to exploit the new space while it still can. So it has introduced two new chipsets which will solely cater to the smart speaker market.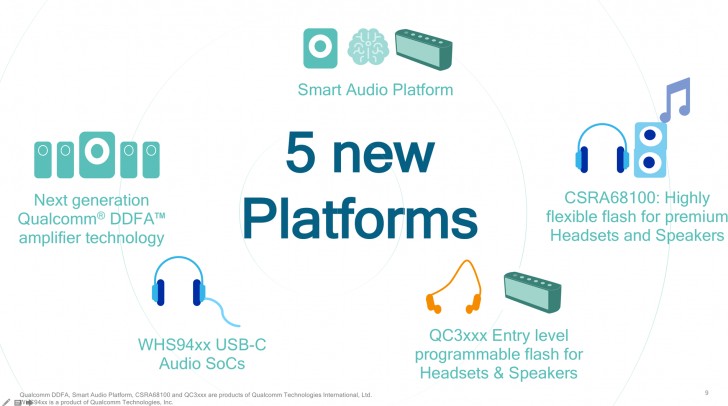 The new chips will support Android Things and Linux platform and they will support Google Assistant and Amazon Alexa in the future. Qualcomm has made the chip highly compatible with all types of audio output. That includes Hi-Res 32-bit/192kHz content and lossless FLAC/ALAC.
Smart speakers powered by Qualcomm chips will have dual zone audio capabilities which mean you will be able to play different music in different zones. Further, the chips have noise suppression and echo cancellation. Another lineup of chips for wireless speakers and headphones was also unveiled. They cater to all ranges from high end to affordable ones in the market.
The chipmaker aSmart supporting 192kHz/24-bit audio. The wireless speaker chips will provide long battery life by way of efficient use of power. It might also pave the way for even smaller smart form factors in the smart speaker department.