Qualcomm, in an event held in Singapore, today, announced its long-rumored mid-range mobile processors, Snapdragon 660 and 630. These mobile platforms drive Advanced Photography, Enhanced Gaming, Integrated Connectivity and Machine Learning.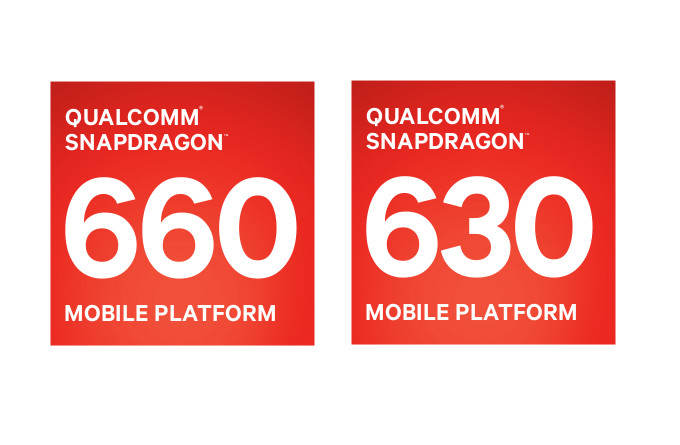 Snapdragon 660 is the successor to Snapdragon 653 while Snapdragon 630 supersedes the Snapdragon 626 respectively. Both are built on the company's latest 14nm process.
Snapdragon 660 set side by side to Snapdragon 653, has a 20 percent faster CPU and is the first mainstream SoC to launch with Kryo cores. Snapdragon 660 equips 8x Kyro 260 cores (ARMv8) clocked at 2.2 GHz with 2 MB of L2 cache with an upgraded Adreno 512  GPU which adds roughly 30 percent more power to the graphics processing. The Snapdragon 630, on the other hand, is equipped with 8x Cortex-A53 cores clocked at 2.2 GHz paired with Adreno 508 GPU.
The Snapdragon 630, on the other hand, offers up to 30 percent increase in the GPU performance than its predecessor, the Snapdragon 625 processor. The 630 has an eight-core Cortex A53 CUP and an Adreno 508 GPU
"With the introduction of the Snapdragon 660 and 630 Mobile Platforms, we are thrilled that features such as improved image quality and fast LTE speeds will now be available in a wide array of devices without sacrificing performance or quality," said Kondap. "This ensures that a greater number of consumers will be able to take advantage of higher quality user experiences in camera, audio and visual processing, connectivity, improved CPU and GPU performance, fast charging, security and machine learning," he added.
Read More:  Snapdragon 810 Vs Snapdragon 820 With Samsung Galaxy S7
The Snapdragon 660 has started to ship no w, while, Snapdragon 630 will start shipping later this month.