After waiting for over a year, the Realme C25 is finally started receiving the stable Realme 3.0 update. The firmware RMX3193_11.C.04 is rolling out as an incremental update and may take a few days to weeks to reach each unit. However, to receive the udapte, make sure Realme C25 is running firmware version RMX3193_11.A.25 / RMX3193_11.A.26.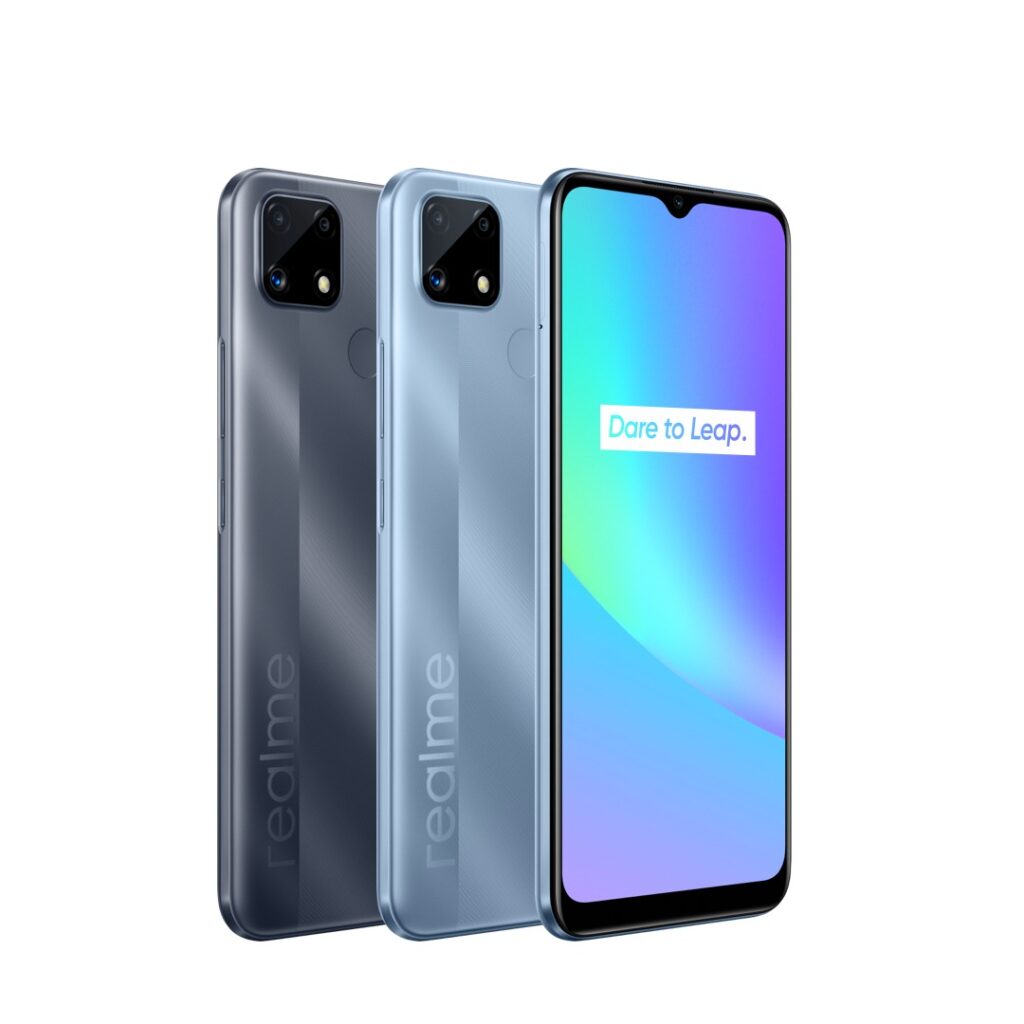 Must See: Realme C25 receives stable Android 12 update based on Realme UI 3.0 (Gloval)
There are major changes that are part of the latest and the greatest update for the Relame C25. It encompasses all the luxuries of Android 12 from improved privacy and security to an enhanced User Interface. You can check the whole changelog below:
New design

• The all-new design, which emphasizes a sense of space, deliver a simple, clean, and comfortable visual and interactive experience.

• Redesigns icons using new materials to give more depth and a greater sense of space and texture to the icons.

• Optimizes Quantum Animation Engine: Quantum Animation Engine 3.0 implements the concept of mass to make animations more lifelike, and optimizes more than 300 animations to bring a more natural user experience.

Convenience & efficiency

• Flex Drop is renamed Flexible Windows and is optimized:

– Optimizes the method of switching floating windows between different sizes.

– You can now drag a file from My Files or a photo from the Photos app to a floating window.

• You can now double-tap the text in a conversation in the Messages app to enlarge the text for easy reading and editing.

Performance

• Adds Quick launch, a feature that detects the apps you use frequently and pre-loads them so you can open them quickly.

• Adds a chart to display your battery usage.

Games

• In team fight scenes, games run more smoothly at a stable frame rate.

• Reduces the CPU load average and lowers the battery usage.

Camera

• You can now drag the zoom slider to zoom in or out smoothly when shooting a video using the rear camera.

System

• Optimizes the auto brightness algorithm to adapt screen brightness to more scenes for a comfortable screen reading experience.

Accessibility

• Optimizes accessibility:

– Adds visuals to text instructions for an intuitive understanding of accessibility functions.

– Optimizes categorization of functions by grouping them into vision, hearing, interactive actions, and general.

– Talk Back supports more system apps including Photos, Phone, Mail, and Calendar.
So, the wait is finally over, and the user will start receiving it in the next few days. Moreover, the users would be able to downgrade to Android 11 if they find any issues and bugs and want to switch back.