Realme GT 5G smartphone launched in 2021 carrying Snapdragon 888 SoC with 8/12GB RAM. The smartphone features a 6.43-inch Super AMOLED display with a 120Hz refresh rate. There's a triple rear camera on the smartphone featuring a 64MP primary sensor, 8MP ultrawide and 2Mp macro. Realme regularly pushes updates for Realme GT 5G, and here we have listed all the updates.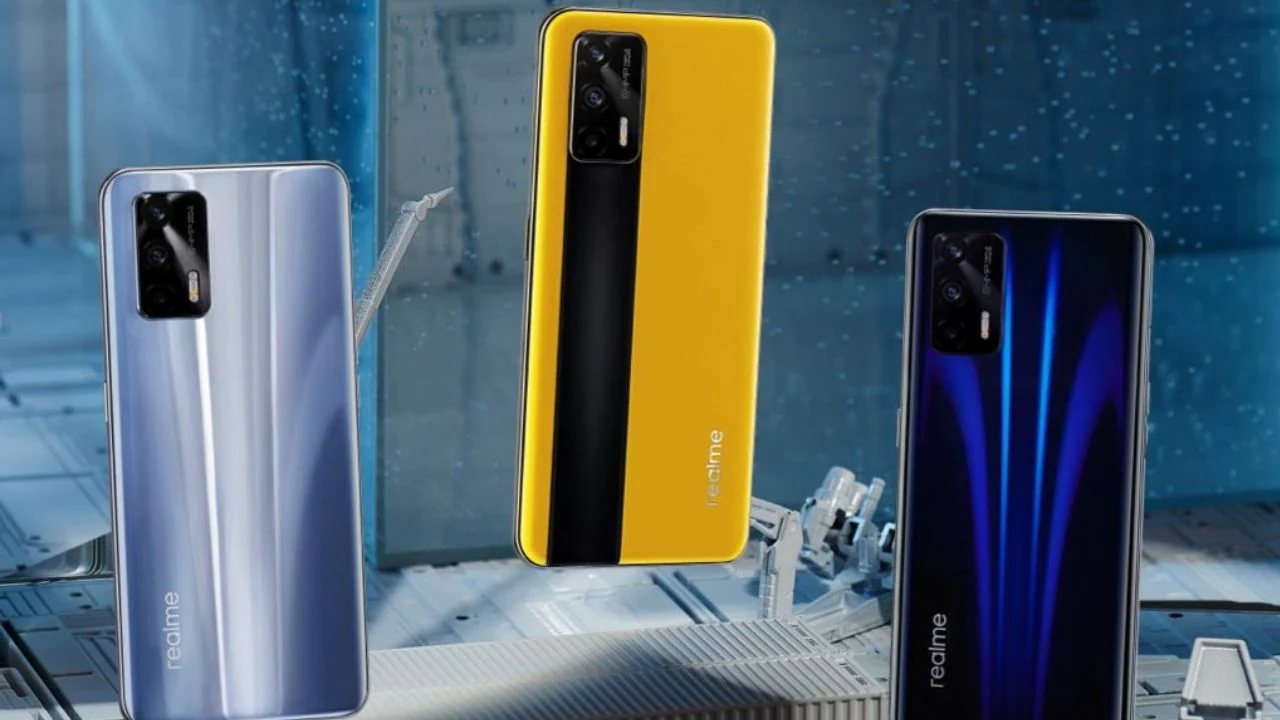 Realme GT 5G Update Tracker
[December 26, 2022]: Realme has started applications for the realme UI 4.0 based on Android 13 Open Beta for Realme GT 5G users. Since, it is an open beta programme, it will be much stable than closed beta updates. Once the application is approved, Realme will start rolling out the update to the smartphones. The users are required to submit feedback to improve the programme.
[November 07, 2022]: Realme is rolling out a new update for the Realm GT 5G with October 2022 Security Patch. The firmware RMX2202_11.C.25 brings several other changes as listed below:
[Security]

● Integrates the October 2022 Android security patch to enhance system security.

【System】

●Optimize the system performance in some scenarios to make your phone run more stably
[September 22, 2022]: Realme GT 5G is receiving a new firmware update carrying September 2022 Security patch. It even adds 5G connectivity support for Jio Telecomm in India and some mother changes. The firmware version RMX2202_11.C.21 is now rolling out for Realme GT 5G. Here's the official changelog:
Security

• Integrates the September 2022 Android security patch to enhance system security.

Network

• 5G network function supported for Jio.

Games

• Fixes a lag issue in some scenarios.

Clock

• Fixes a clock display issue in some languages.
[December 23, 2022]: Realme GT 5G is receiving an Android-12-based Realme UI3.0 update.
Old Article Follows Below…
Realme GT 5G Android 12 Update
The Realme GT 5G becomes the first phone from the company to get the Android 12 x Realme UI 3.0 package. The operating system has escaped the beta phase and made it to a stable update in China. Also, it will soon be available for other regions as well, including India.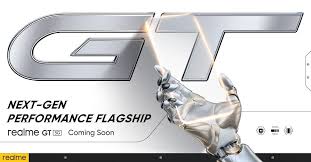 If you own Realme GT 5G smartphone in China, make sure to update your device to the latest version. The new software arrives on firmware version RMX2202_11_C.10. The update is rolling out in batches and might take a couple of weeks to hit all units.
Concerning changes, Realme UI 3.0 skin is "more fluid, the layout is more spatial, & the overall UI experience is more expressive." Besides, the company has issued a quite impressive and huge changelog that follows below.
Changelog
【brand new design】
The new three-dimensional spatial design makes the experience simple, relaxing and burden-free
Newly added smart assistant card, providing smart and efficient application cards, key information is clear at a glance, and key functions can be reached with one-touch
Newly restructured the page layout, noise reduction, and white space, and distinguished primary and secondary information by color, the core information is more focused
Added three-dimensional icon design, introduced new materials, unified light, and shadow and levels, and experienced the joy of color
Optimize the quantum animation engine 3.0, focus on "quality", simulate real physical motion, optimize animation details 300+, and bring a more natural interactive experience
Optimized richer screen styles, support Zhenqi Meow and Portrait Shadow AOD, making self-expression more unique and unique
【Convenient and efficient】
Added note graffiti tool, a personalized record of life
Optimize the smart sidebar
Support intelligent recommendation related functions in the video, shopping, and other scenarios
Added shorthand for small window, click to enter the floating window of notes and complete the record quickly
Added smart subtitles, supports recognition of conference and call voices, real-time generation of subtitles, and supports translation between Chinese and English
Added recognition of background music, quickly recognize the background music in short videos and find music without asking for help
Added article reading aloud, support one-click reading of WeChat official accounts, today's headlines, and other information content
Added product price comparison, when using shopping software, one-click display of the same good products at low prices
Optimized Shinda window upgrade to a free-floating window
Added quick switching of floating window status, making interaction more convenient
Added file management and album support to drag and drop files or photos to the floating window application by long pressing
Optimized Xiaobu suggestions, new schedule assistant, intelligent integration of schedule information, one-stop viewing and management
Optimize recording, improve the speed and accuracy of voice-to-text conversion, and reduce waiting time
Optimize the text bubble on the SMS conversation page to double-click to enlarge the display, making it more convenient to extract the content of the SMS
【Security and Privacy】
Added support for erasing location information and shooting data for sharing photos or videos
Optimized that after the mobile phone is lost, it can be locked through the cloud so that it cannot be shut down or used, reducing the risk of data loss
Optimize the mobile phone manager to integrate more security and privacy functions such as privacy doubles, codebooks, emergency calls, etc.
Optimize the status bar icon reminder to be more eye-catching when the application calls sensitive permissions such as camera, recording, positioning, etc.
Optimize the medical emergency card, support the automatic transmission of the present medical emergency card information to the emergency center when dialing 120
Optimize earthquake early warning, add function preview page, add earthquake banner notification reminder with estimated intensity 2.0 and below, and provide early warning of earthquake information at all times
Optimize harassment interception, add MMS interception capabilities to reduce the interruption of spam
[Performance optimization]
Added intelligent prediction of frequently used applications and loaded them in advance, making applications open faster
Added graphs to display power consumption records to quickly understand battery consumption details
Optimized for faster response when switching WLAN, Bluetooth, airplane mode, and NFC
Optimize the loading speed of high-frequency scenes of third-party applications to increase the speed of scanning Weibo and watching videos more enjoyable
【game】
Added that when the game resource pack is updated, the game can be switched to the background for update (only some games are supported)
Added pop-up game skills and match replays during the game to help quickly master the gameplay (only some games are supported)
Optimize the frame rate performance of the game under high load scenarios such as team battles to be more stable
Optimize heterogeneous computing to reduce the average load of the processor and lower game power consumption
【camera】
Added a new order of custom camera modes, which is convenient for quickly switching to commonly used camera modes
Optimized inertial zoom, rear video shooting mode, drag the slide bar to zoom at a constant speed
【system】
Optimize the automatic brightness adjustment algorithm, optimize the intelligent scene detection, and browse the screen more comfortably
【Accessibility】
Optimize accessibility mode
Added a visual introduction, and added an image introduction to the function page
Optimize function classification, display according to visual/auditory/interactive/general classification
TalkBack adapts to more system applications such as albums, calls, emails, calendars, etc.