[July 25, 2023]: Realme has released the July 2023 security update for Realme GT NEO 3 and Realme GT NEO 3 150W. The Realme GT NEO 3 and Realme GT NEO 3 150Ware getting the recent security update with firmware versions  RMX3561_13.1.0.610 and RMX3563_13.1.0.610 in India.
[October 27, 2022]: Realme GT Neo 3 and GT Neo 3 150W pick up Android 13 Open Beta. Interested users can install the Open beta if their respective smartphones are running the firmware – RMX3561_11.A.15, RMX3561_11.A.16; RMX3563_11.A.15, RMX3563_11.A.16. The build still carries some bugs and issues, we suggest you to only install if you have another smartphone as a daily driver. The users can head over to the announcement thread for the instructions to upgrade.
Just a couple of weeks after the official announcement of the Realme UI 4.0 Early Access Program, it is now live for Realme GT Neo 3 and GT Neo 3 150W smartphones. Interested users can apply for the RealmeUI 4.0 Beta on their respective devices using the steps below.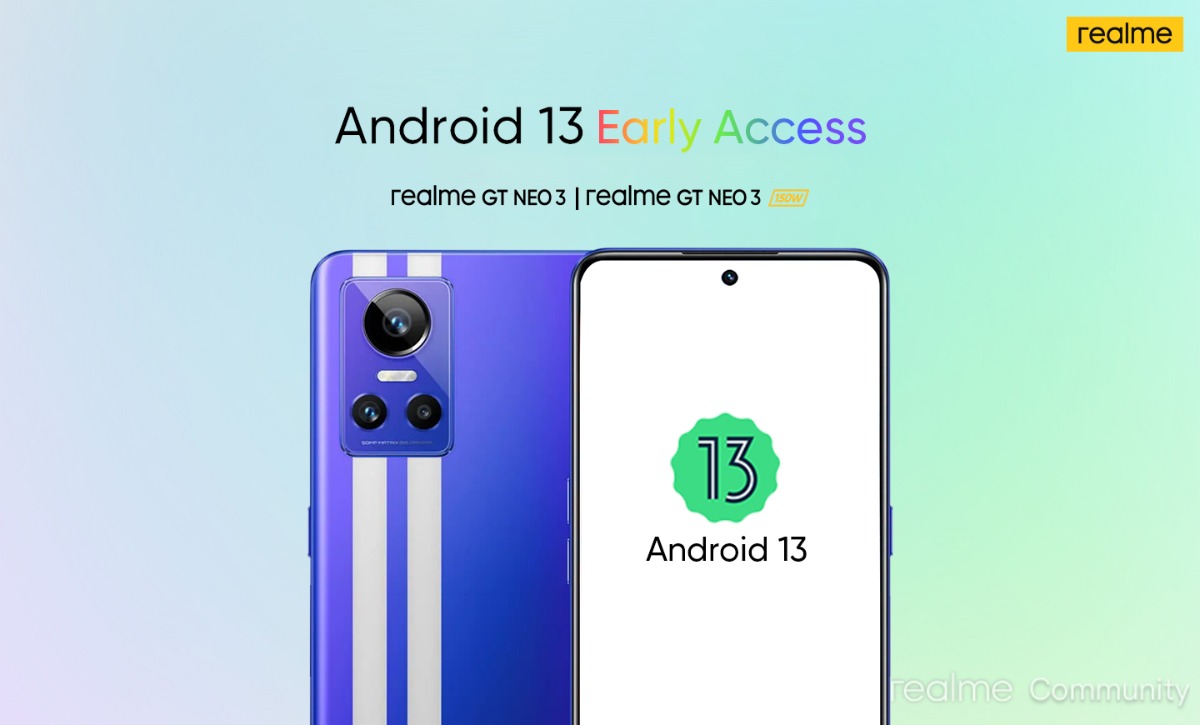 Must See: Realme Android 13 (Realme UI 4.0) update supported list
It is highly recommended to make sure to back up important data and documents from your smartphone before proceeding with the Early Access program. There are will be several bugs and issues that may cause inconvenience to use the device. Make sure the device is not your primary device.
Steps to Apply for Realme UI 4.0 Early Access Program
Make sure your device has a 60%+ battery.
2. Your device must run RMX3561_11.A.14 / RMX3561_11.A.15 | RMX3563_11.A.14 / RMX3563_11.A.15.
3. Apply for Early Access via the Software Update Application channel: (Settings → Software Update → Tap on the settings icon in the top right corner → Trial Version → Apply Now → Submit your details and finish the quiz).
However, there is an issue with DC Dimming in the known issue. Apart from this, there might be small bugs and issues which have gone unnoticed.
Related: Realme X3 SuperZoom picks up Realme UI 3.0 Open Beta update
It is highly recommended that the user must report any bug or issue if found via the forms. In case, f the user wants to roll back to the stable version, then, they can do so by following our rollback guide.