February 11th, it's when the official Unpacked event for the Galaxy S20 Series will kick in with all its hype and excitement. At the event we'd be able to witness everything about Samsung's next-gen Galaxy S Series. However, leaksters or tipsters won't let Samsung to host its event with full of surprises. Such that a new leak is out in the wild revealing key specs of the Galaxy S20 Series.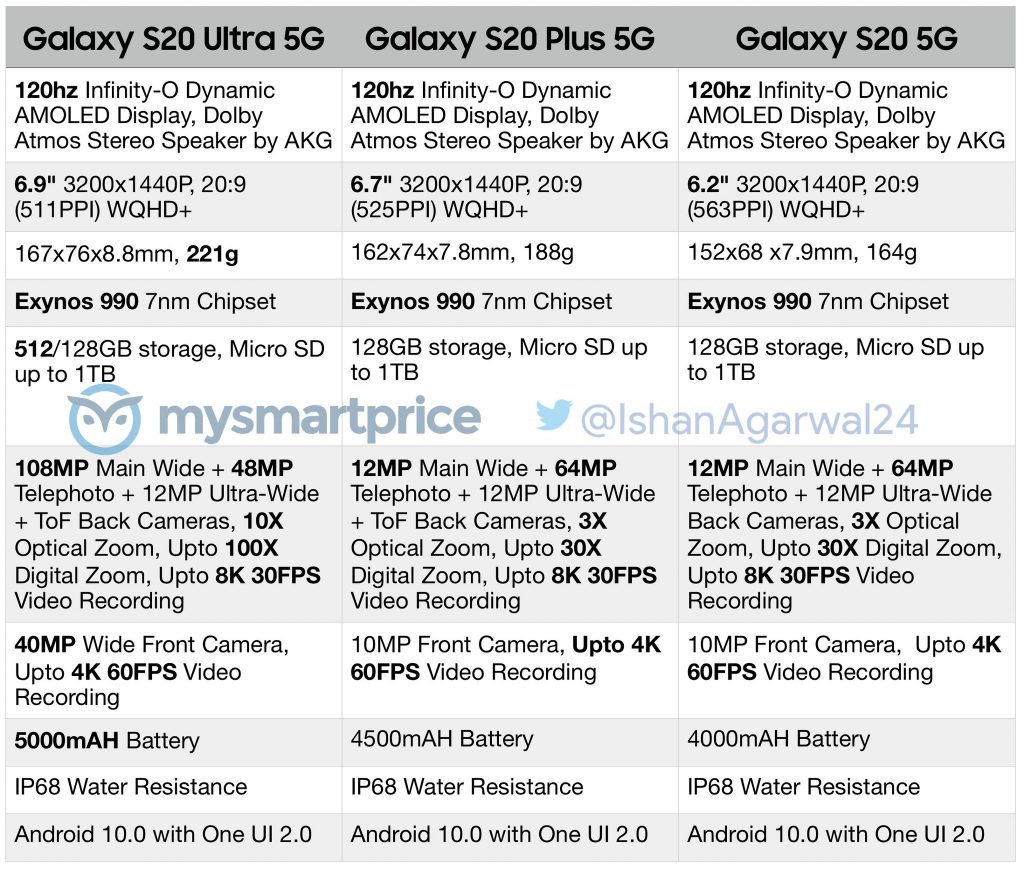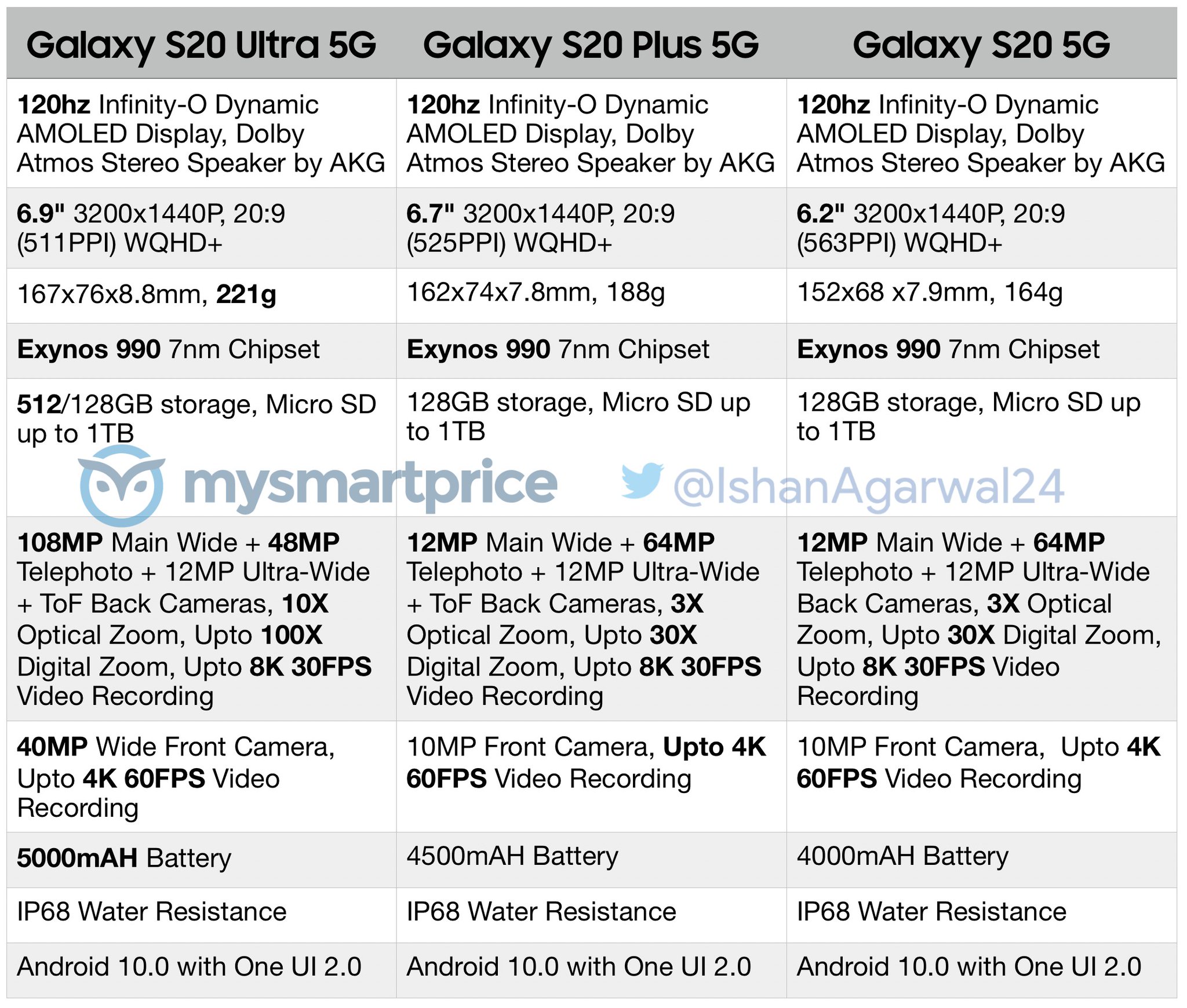 Everyone and their dog knows Samsung is pulling all the stops for the upcoming Galaxy S20 devices. We'd see a total of three S20 variants from the Korean giant which is nearly confirmed to ship as the Galaxy S20 Ultra, Galaxy S20+ and the Galaxy S20.
Courtesy to Ishaan Agarwal in collaboration with MySmartPrice, the specs sheet of the Galaxy S20 Series is now available. This new specs leak and the previous leaked photos combinedly leaves nothing to the imagination about the Galaxy S20s.
Samsung is the leader of smartphone display technology and their flagships come with the best display ever on smartphones till date. This time as well it's no difference as all the three Galaxy S20s flaunts 120Hz 3K Dynamic AMOLED panels. Difference lies in the display size with the S20 Ultra taking up a whopping 6.9inch display, the Plus variant with 6.7inch, while the smallest among them – the Galaxy S20 has it at 6.2inch. As a bummer, Samsung might limit the 120Hz to FHD+ resolution due to battery constraints or other factors which Samsung engineers are best aware of.
Megapixel Game Begins!
The Korean Giant has put a lot of emphasis on cameras while giving birth to the Galaxy S20s. The devices will be a part of the megapixel game with Samsung for the first time including sensors having high MP counts for its flagships. Also, sensor size has been substantially increased to 1.8µm from the 1.4µm seen on recent Galaxy flagships since the Galaxy S7. You may go through the specs sheet above for the detailed megapixel counts and the camera config on the Galaxy S20s.
As of the core component, the SoC – it seems Samsung will be using its in-house Exynos 990 for the European and Asian markets. While China and certain Latin American nations will get the latest Snapdragon 865 Mobile Platform designed by Qualcomm.
That being said, Samsung is all prepped to dominate the flagship segment with the S20 beasts. What you guys have to say about the devices after seeing the specs sheet. Do let is know down in the comments.