As we all know the Launch of Galaxy S8 and Galaxy S8 Plus are just couple weeks away. Everyday we have new leaks and rumors spotted online. Now this time the battery of Galaxy S8+ which is of 3500 mAh spotted online.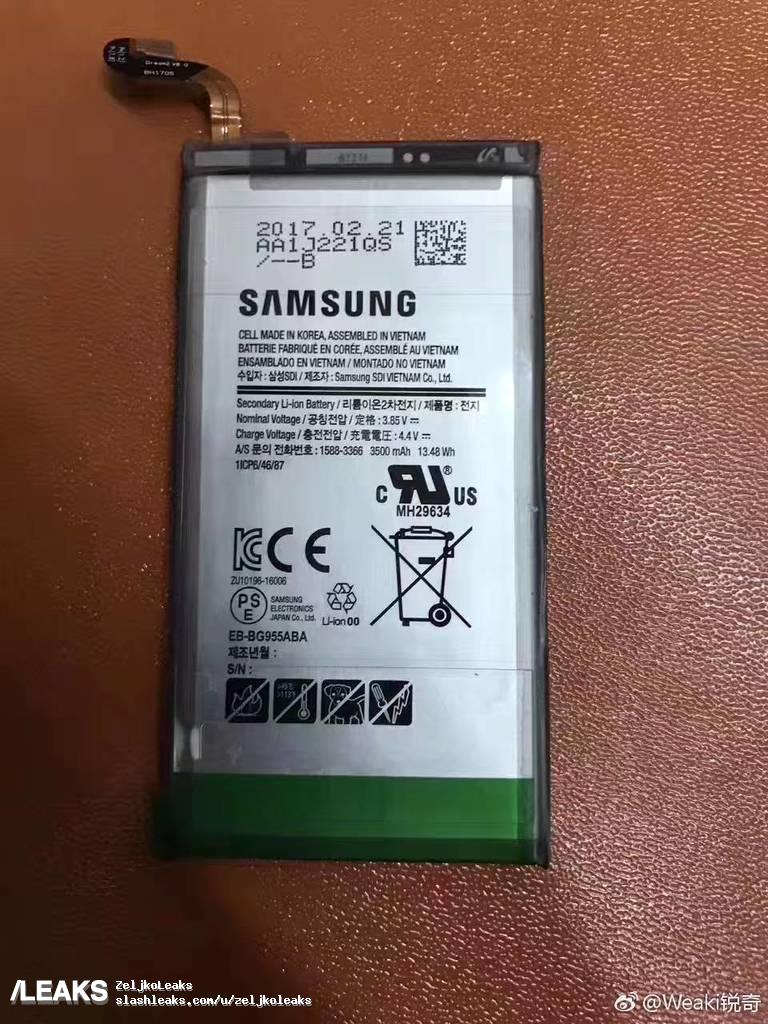 The image shows that the battery in question was manufactured by Samsung SDI's Vietnam facility and is intended to be powering a handset made in South Korea. Earlier yesterday we have reported with the real images of the White Galaxy S8 and Gold Galaxy S8 +.
According to all the leaks and reports Galaxy S8 is coming with 4 GB / 6 GB of RAM with at least 64 GB of internal storage expandable via microSD (up to 128GB). The Galaxy S8 is expected to launch with a 5.8-inch display while the S8+ will sport a 6.2-inch screen. The Snapdragon 835 and Exynos 8895 both are coming respectively in different regions.
Moreover, the prices of both the phones gets leaked online. The Galaxy S8 will allegedly start at €800 ($845) while Galaxy S8+ will be starting at €899 ($950). According to some sources this year Samsung will reveal the violet color variants of its flagship devices.