Every smartphone brand has its own patent browser that comes by default within the device. Samsung Internet is one of the pre-installed apps based on an open-source chromium browser. It brings enhanced features like content blocking and ad-blocking extensions along with safe, secure and private browsing experience.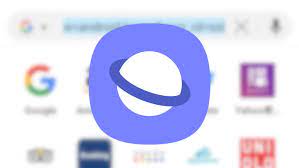 Must see: Samsung Galaxy S III Ringtones, Wallpapers And Apps Available For Download
Samsung is always on-time when it comes to updating its apps to provide an edge over others. After the last year update of version 12.0.1.47, the brand has decided again to upgrade Samsung Internet which brings new features, improvements, bug fixes, optimizations, and more.
Changelog:
Improved Tab manager animation
Fixed an error with 'Request desktop sites' that occurred in large-screen tablets
Fixed bugs and improved stability
As mentioned above the official changelog suggests that it improves the tab manager animation which enables the user to switch smoothly between multiple tabs. Moreover, it fixed the request desktop site error that was usually an issue with tab users. On top of this, it drives enhanced system stability and bug fixes to provide a revamped browsing experience.
The owners of Samsung tablets or smartphones can explore the updated Samsung Internet v13.2.2.4 that weighs approximately 75 MB via the Galaxy Store.