Samsung Pay started by the Korean giant has gained a lot of name in the countries where it was launched recently. Samsung Pay has been playing a great role is fulfilling the goals of the countries towards a cashless society.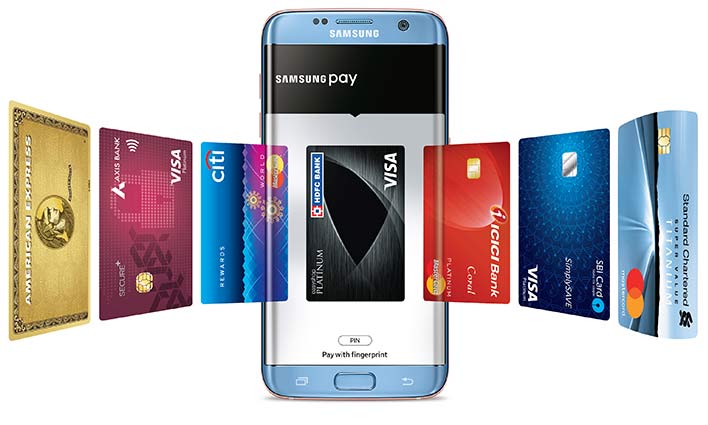 And it has been expanding its services in most of the countries. Today, it officially launched Samsung Pay in four countries: Sweden, UAE, Hong Kong and Switzerland.
The launch of Samsung Pay is an indication of support to all the countries which want to go cashless from the big giant. As even we know that in many countries sale of Samsung phone's has been high. Samsung Pay was started two years back in Korea as an initiative towards a cashless society.
In Samsung Pay app, you don't need to carry any of your cards. The app used near field technology to make payments but only on payment terminals which support magnetic stripe cards. It also has a digital wallet where you can store money and then later wherever needed. 
The only thing you need is to have a compatible Samsung phone. There has been a great expansion in Samsung service since the last two years. And it is very secure; you never need to worry about loss of any personal information.
Apart from this for Samsung S8 and S8+ you have pretty interesting feature i.e. Iris Scanner. You can use the Iris Scanner to unlock the app. Well, now by this new biometric feature I am sure you can understand how secure it is. And there is even a on screen fingerprint scanner.