Samsung is up and ready to unveil its most-awaited Galaxy Note 8 on August 23. We already came across several leaks and renders that surfaced online about the device. Galaxy Note 8 is nearing its release and the company is actively engaged in the promotional advertisements. A recent leak, however, indicates that Samsung is expected to release a high-end flip phone very soon, may be alongside the Galaxy Note 8.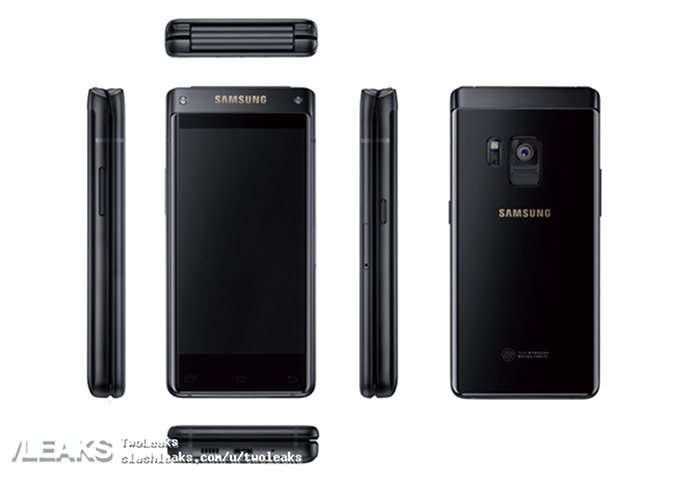 The upcoming flip phone tagged with model number SM-W2018 will be the successor to last year's SM-W2017. The flip smartphone will feature a clamshell design similar to the previous version. Some rumors claimed the device to be powered by Qualcomm Snapdragon 835 and 64GB of internal storage with at least 6GB of RAM.
Further, the initial leaked renders of the flip phone indicate that the device will sport two 4.2-inch displays with full HD resolution. It is expected to come with a 12-megapixel primary camera along with a 5-megapixel front-facing camera. Except the latest Snapdragon 835 SoC with an upgraded 6GB of RAM, the device inherits same specifications as last year's model. The device may come up with improved camera performance, but with the leaked specs it can't be confirmed.
A couple of months back, Samsung SM-W2018 has already been certified by China's regulatory TENAA and FCC. However, it remains to be seen whether the smartphone will be released in other markets outside China.