Perhaps, the Sony Xperia XZ2 and XZ2 Compact launched at the eve of MWC 2018 are the potential devices capable of deploying tough competition to the powerful Galaxy S9/S9+ born at the same event. However, Samsung proved to be the early bird in quickly pushing the new flagships out to the markets, with the dous now available for purchase across 70 countries. Nevertheless, Sony is wasting no more time as the XZ2's are now up for pre-ordering in Europe.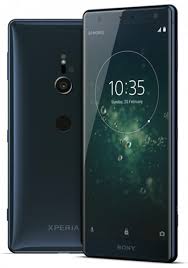 The potential buyers who wish to take home the XZ's can pre-book them via Sony Mobile Store. Capable of taking crispy Super Slow-mo videos of FHD resolution @960fps, the devices are tagged at €799 for the standard model and €599 for the Compact model. Interestingly, Sony is giving away slew of free accessories as pre-book offer. In certain countries such as U.K. the Sony's revolutionary gaming console PS4 can be taken home along with the devices.
It's to be noted that, the promotional offer differ within countries. Such that if you prefer purchasing the device in U.K, then you'll have option to take either a PlayStation 4 or PlayStation VR for free. Whereas in Germany, there are variety of gadgets to choose one from, Sony GTK-XB5 Bluetooth speaker, WH-H900N hear wireless headphones, LF-550G Google Assistant Wireless Speaker or PlayStation VR.
Pre-order offers of Xperia XZ2 and XZ2 Compact across various European countries are listed below.
Germany
Sony Xleria XZ2 and XZ2 Compact– Choose one of the following: 1) Sony HDR-AS50 Action Camera, 2) Sony GTK-XB5 Bluetooth Speaker, 3) Sony WH-H900N h.ear Wireless Over-Ear Noise Cancelling High Resolution Headphones, 4) Sony LF-S50G Google Assistant Built-in Wireless Speaker, or 5) PlayStation VR
Italy
Xperia XZ2 and Xperia XZ2 Compact
– Sony WH-1000XM2 Wireless Noise Cancelling Headphones
Norway
Xperia XZ2 and Xperia XZ2 Compact
– Sony WF-1000X Noise-Cancelling Bluetooth Earphones
Poland
Xperia XZ2
– Wireless Charging Dock & Style Cover Touch
Portugal
Xperia XZ2
– Wireless Charging Dock & Style Cover Touch
Spain
Xperia XZ2
– Wireless Charging Dock & Style Cover Touch
Sweden
Xperia XZ2
– Sony WF-1000X Noise-Cancelling Bluetooth Earphones
UK
Xperia XZ2 – Wireless Charging Dock & Style Cover Touch
Xperia XZ2 Compact – Style Cover Touch