The holiday season is here and we are all busy recognizing gifts for loved ones. Well, at least Google did it. For all the game freaks, Stadia is giving away a free 30-day membership of Pro to its existing and former subscribers in the United States. However, Hawaii and Guam are excluded from the privilege. But it will surely lure some new users and the older ones back.
All the existing and former subscribers of Stadia Pro have received a promotional code via email. Claiming this code, the user can access over three dozen games and stream Control. That means you can play Ultimate Edition, Mafia III, Moto GP 20, Grime, Hitman, and many more games right from the cloud without downloading.
If you are an eligible user, watch out for your inbox as you could receive the code anytime in case you already haven't. Simply click on the "Redeem Code" button in the email to claim your free subscription. Thereafter, sign in to your Stadia account > tap on the Profile icon > go to "Stadia Settings" > click "Redeem Code". Be quick as you have only until January 15, 2022, to claim your code, or else, it will expire.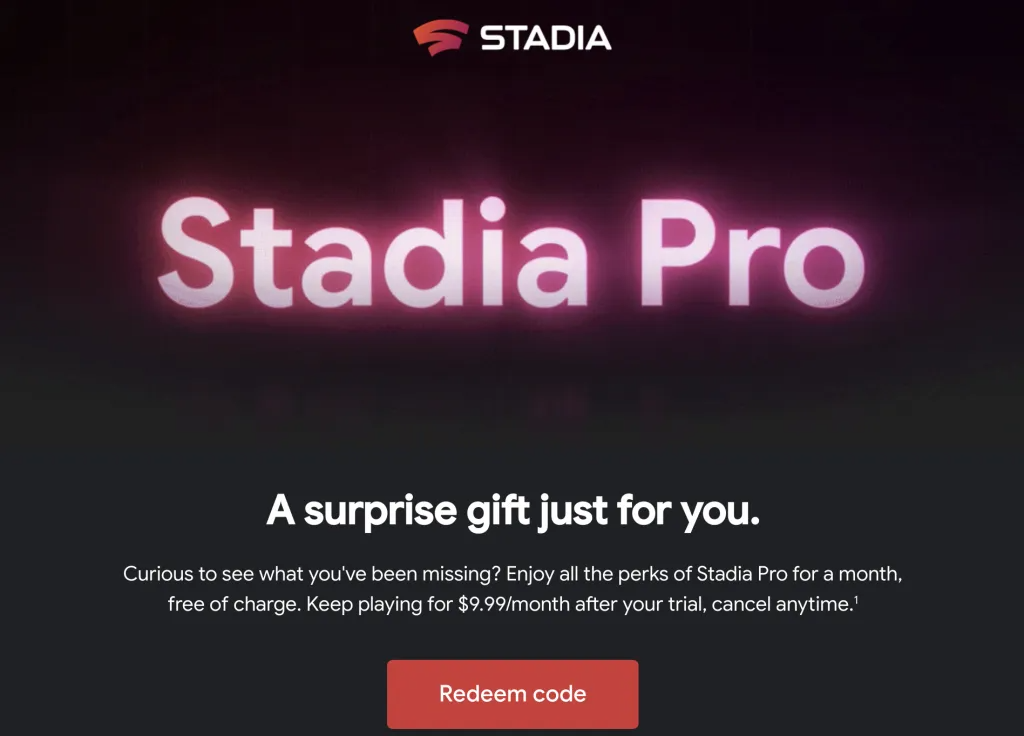 After your freebie expires, you can remain subscribed for just $9.99 per month. If you don't wish to be charged, make sure you play a handful of games in a month. Unfortunately, you can not gift this code to anyone else so make sure you count!