T-Mobile is releasing eSIM support for the Galaxy Note 20 that brings the March 2021 security patch along with the new update. The addition of eSIM is quite out-of-the-box in the new update and this makes Galaxy Note 20 one of the best smartphones of 2020. eSIM support was only present in phones like Google Pixel 5, and iPhone 12 till now.
Must see: Samsung Galaxy Note 20 receives March 2021 security patch Update
What is an eSIM?
eSIM is like a small memory card that is embedded in the phone and comes with a tray to insert SIM cards, if in case. eSIM is a better solution that comes with a SIM card slot compatibility.
It can be activated by a service carrier to receive the service without the need to get a SIM card for the purpose. This is a great way to operate two numbers at a time on a smartphone. eSIM is a big help for someone who wants to have a strong service connection in places as it gives access to multiple networks.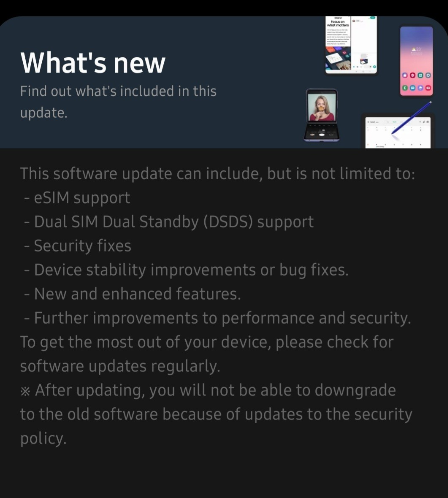 T-Mobile Galaxy Note 20 New Update
T-Mobile Galaxy Note 20 Ultra now gets Dual-SIM Dual Standby support along with the new update that allows the device to have two active phone numbers at a time.
Galaxy Note 20 now becomes the first smartphone in the U.S. and also the first Android smartphone to support the eSIM functionality. This can prove to be a great step towards popularizing the feature as Dual SIM is not widely popular in the U.S. Reports say that other best smartphones could also receive eSIM support in the U.S. soon.