Telegram has been improving consistently over the years in terms of privacy. It recently brought features such as signing up without a SIM card, auto-deleting all chats, and much more. Telegram now brings spoiler formatting for media, new drawing & text tools, zero storage usage, custom profile pictures, and more. Earlier, the spoiler formatting was available for text messages. The spoiler formatting for media is nothing but a feature to hide photos and videos. The feature will help users to hide photos and videos in a chat with the filter. So, the other person accidentally opening your chat will see sensitive images with a blur filter.
The app also introduces Zero Storage Usage, where you can remove cached media from your phone storage. It will remove automatically, but one can set exceptions for specific chats.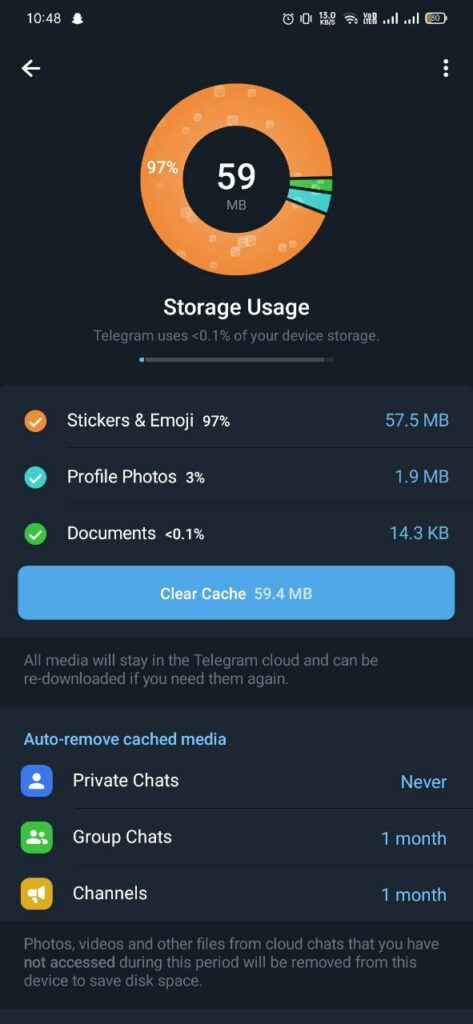 The new Pie chart will help one to understand what's taking up space. It will clear the largest items and cached media in a few taps. The app allows users to redownload the media from the Telegram cloud later. It also adds new drawing tools, blur tools with photobombers, text tools, and custom animated emoji to text on images is made available for all users.
Another privacy-related improvement is adding a profile photo option for your contacts or a few people you prefer. Telegram will allow you to add another profile picture for the public and the rest of your contacts.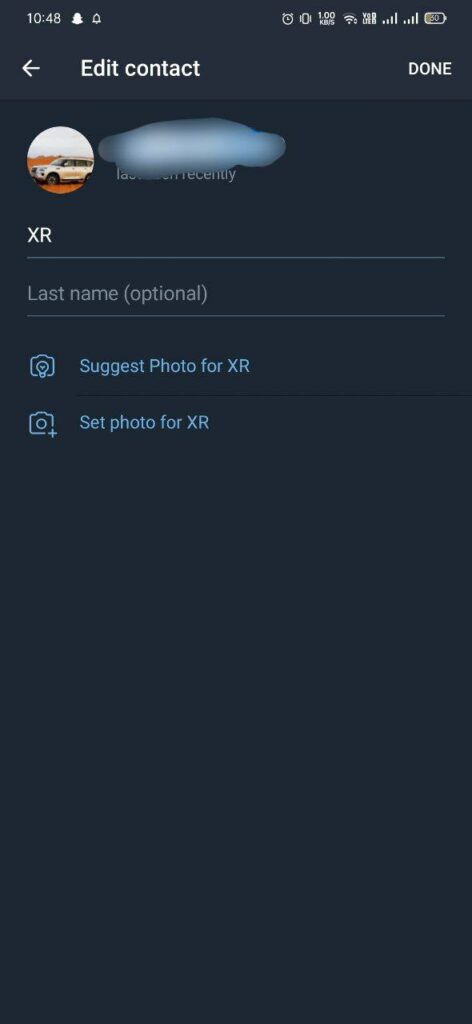 Users can also choose a picture for their contacts which will be only visible to them. However, users can also suggest a picture for their contacts that can easily be set by the other with a single tap.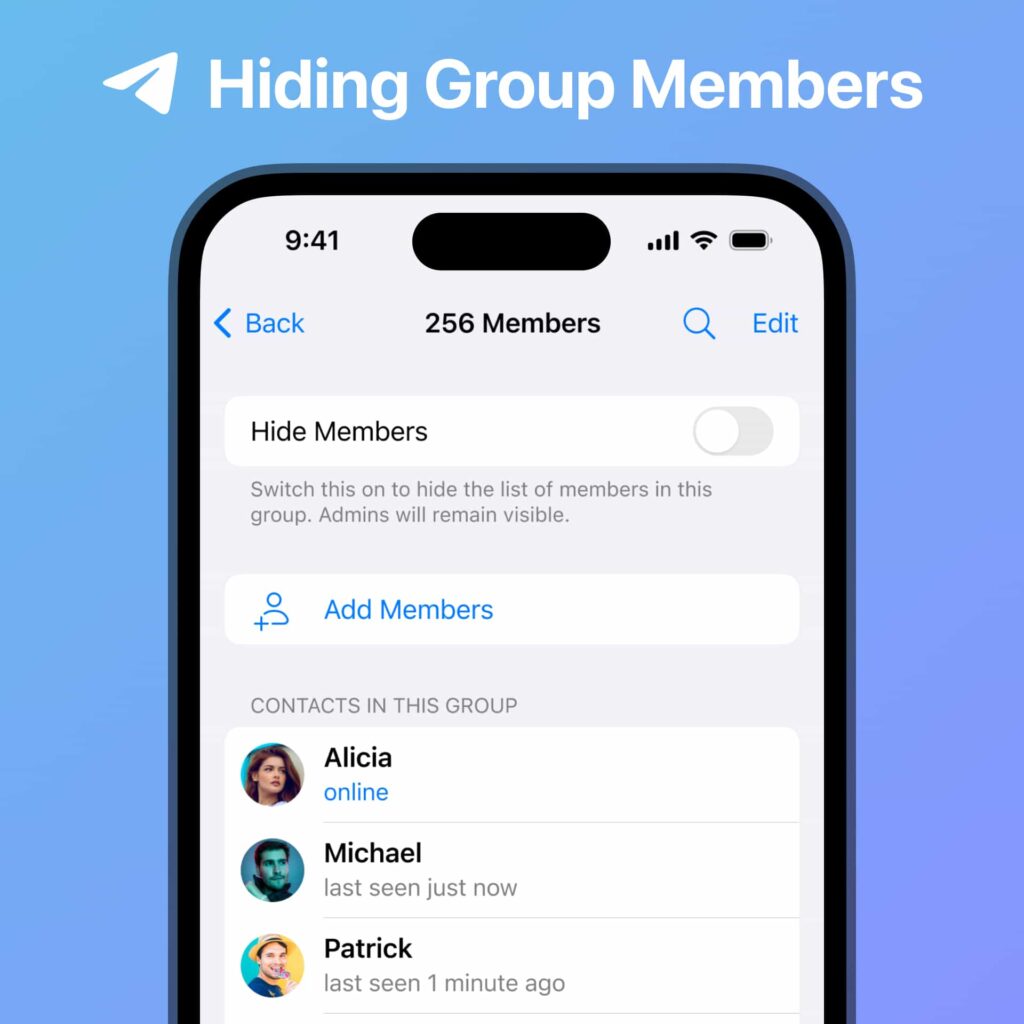 Telegram groups with over 100 members can hide their members and save them from unwanted spam personal messages. The Topics feature is available to every group without any eligibility criteria. Other improvements are more interactive emojis, new animated emojis for premium users, and new progress animations on Android.