Telegram is receiving a major upgrade with a host of new features to improve its accessibility and enrich features. There are major changes including Infinite Reactions which lets the users react to messages using dozens of sticks and emojis, earlier it was limited to only a few emojis. Surprisingly, the users would be able to access the public usernames via the subdomain.
Telegram Update Changes
In a bid to enhance the Telegram functionality, the developers have introduced new username links for groups, channels or any public profile. The users are now able to reach the respective username via the subdomain of the t.me domain, for eg., the users reach out the t.me/officialgoandroid using this URL also officialgoandroid.t.me.
Must See: Telegram update rolls for iOS devices, after Apple's screening
Moreover, the users will be delighted to know that Telegram now allows them to have access to several reactions, even including ones which were limited to Premium users. Telegram added a reaction panel, through which users can choose reactions across different emojis, stickers, etc. However, Telegram Premium users will be able to add three reactions to the same story and will have the ability to stick emojis from thousands available for easier access.
In addition, Telegram now gets the ability to add Emojis in Status, and the Premium users can add animated emojis. The users can also upload custom emoji packs to Telegram for personal use while using the Premium membership.
As revealed earlier, Telegram has improved the Login flow with the added ability to login using email address, or sign in via the Apple ID or Sign in with Google.
Android Related changes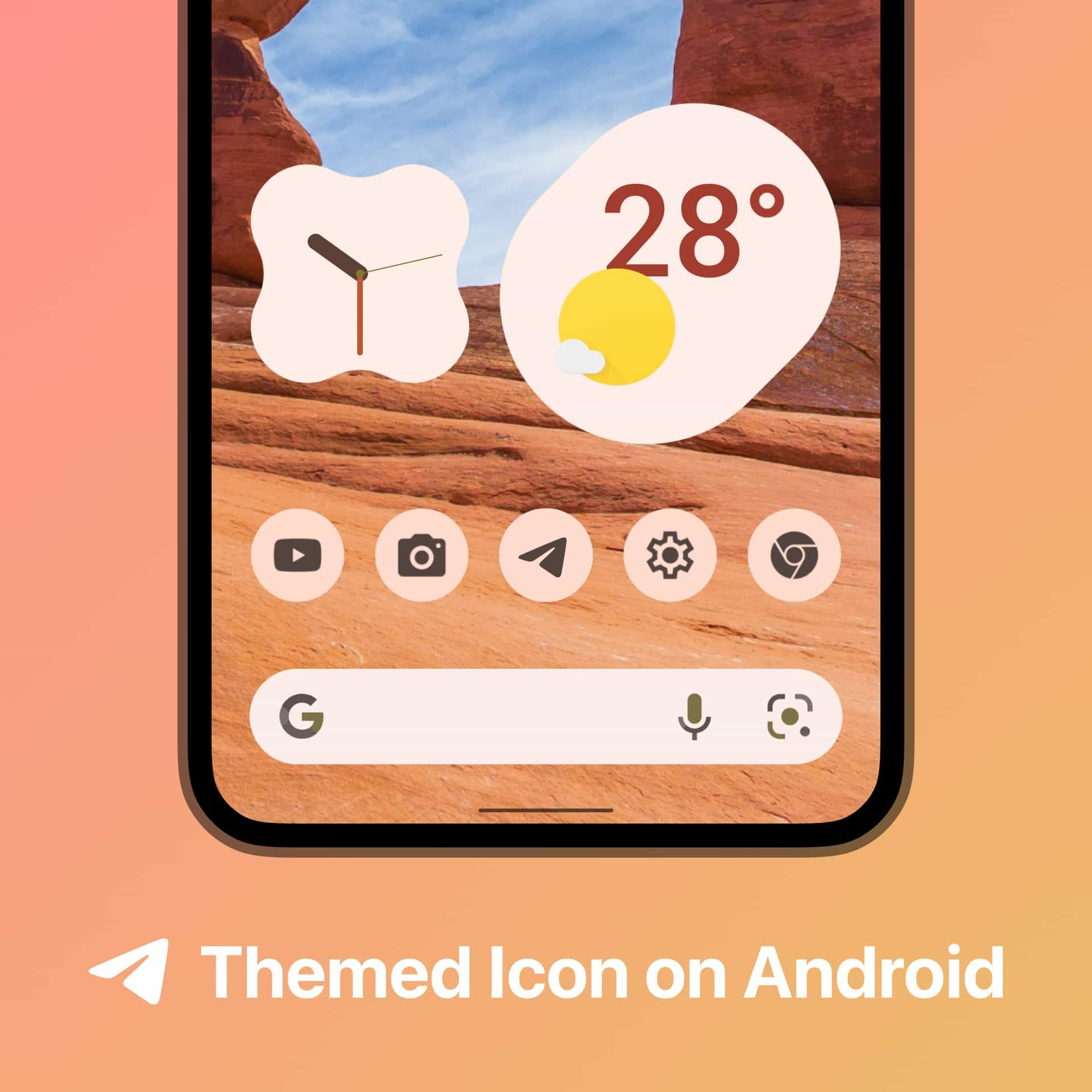 There are other changes also like the Android 13 Themed Icon support, Prioritize Downloads on Android and better animation for Android devices.
Related: Telegram Premium launched for $4.99/ ₹469: All you need to know
Telegram is continuously pushing updates to make it compatible and feature-rich in comparison with the competition. There are plenty of new additions such as Download Manager, video stickers and much more.