Twitter is looking to make the tweet island native for users who use it at night. It seems guys over Twitter know the pain of using the phone at night or in the darkened room. They have been testing the Night Mode in its official Android App.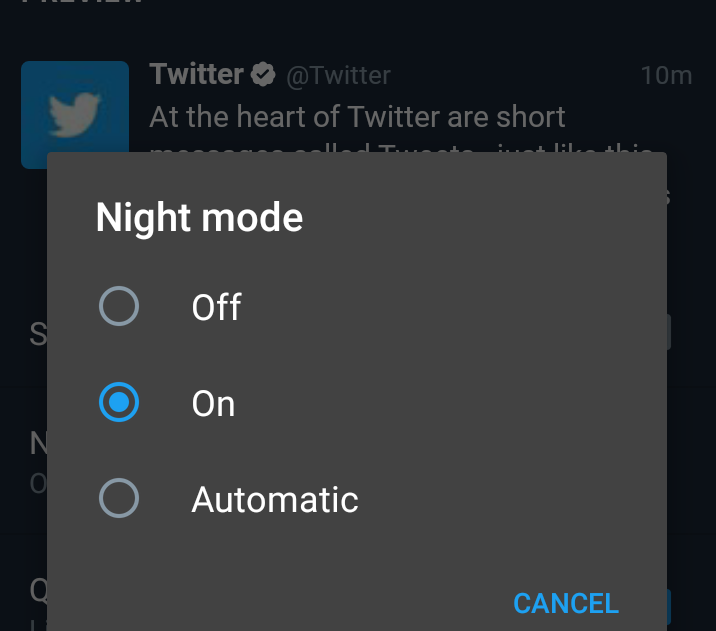 The option of the Night Mode is not live in the beta version of the official Android App For Twitter. In order to turn it on, you need to head over to the settings menu. Then you need to enable the Night Mode by either selecting the "On" or "Automatic mode" option. It is an enhancement to the dark UI mode that has been added last year.
Recently they have even added live streaming option as like of Facebook and others.
Well, as like of the old features, this feature also needs server side toggle. So, if you didn't receive the option even after updating your app, then you need to wait for some time.
How many of you have already received the option on your Twitter Beta app? Share your views? Is it even useful or not?