In a recent Tweet, Twitter CEO Elon Musk officially confirmed the news. Musk said, "Ads are too frequent on Twitter and too big. Taking steps to address both in coming weeks". Certainly, there will be a higher-priced subscription that allows zero ads on the platform. The plan will be introduced as the Twitter Blue subscription. Consequently, subscribers have to pay more to get fewer ads or completely remove ads.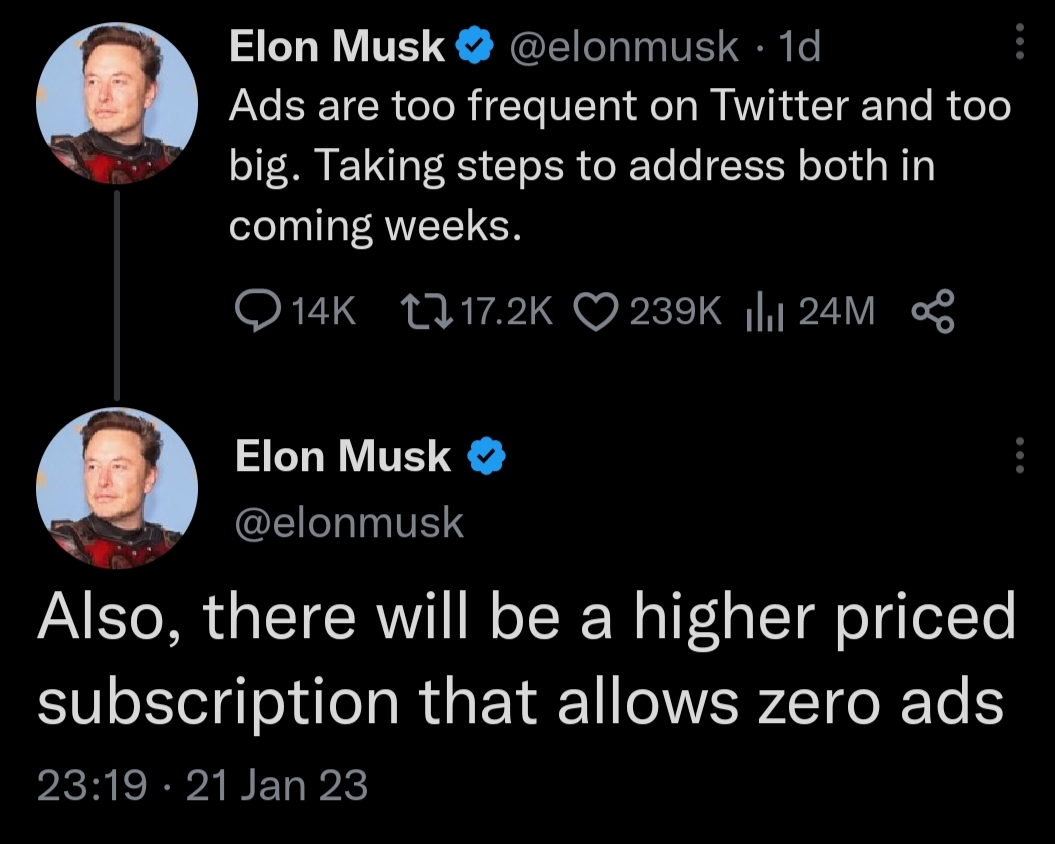 MAKE SURE TO READ: Twitter brings support for Android 13's themed icons
Since Elon's acquisition, the platform has got a lot of major changes and implemented several features. Whether it was the pay $8 per month plan to get Twitter Blue with a verified badge, to show tweet views on the left side than on the right.