WhatsApp is the most common messaging app in today's age. Almost all types of users use the same, i.e., for conveying official information & sending personal messages. Most of you guys might be wondering about the differences between WhatsApp and WhatsApp plus. WhatsApp was launched back in 2009 and currently has more than two billion users around the world. Brian Acton and Jan Koum founded it, and later WhatsApp was acquired by Facebook in 2014. At the same time, Brian Acton left WhatsApp due to his difference in opinion with Mark Zuckerberg. Later, he co-founded the Signal app in 2018 along with Moxie Marlinspike. WhatsApp is currently on platforms like Android (4.1 and above), iOS (iOS 10 and above), and KaiOS 2.5.1.
WhatsApp Plus: How it differs from normal WhatsApp?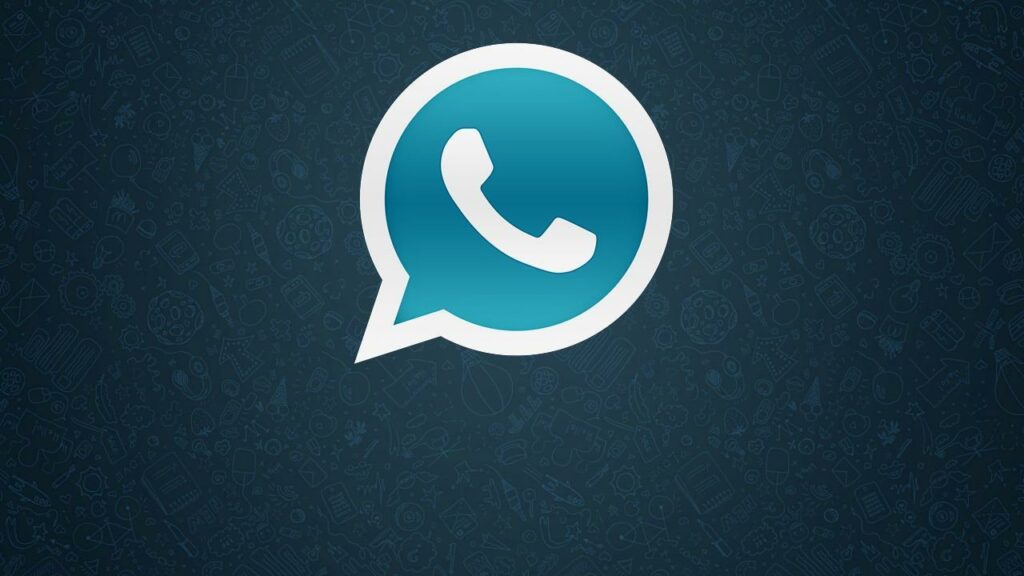 There are many modified versions of WhatsApp which is available on the internet. In 2012, a Spanish developer named Rafalete modified WhatsApp and released WhatsApp plus with many extra features. The reason why third-party developers develop mods like these is because of the limited customization options in the original WhatsApp. However, the modified versions are not official and are not recognized by the brand. The best thing about these modded versions is that they are free to use and use the same user license that the original WhatsApp uses. Sometimes, using these modded versions can lead you to be banned either temporarily or permanently. Also, do note that we will not be responsible if you are banned from using WhatsApp. There was a recent report by Malwarebytes Labs that the app collects user data.
Before installing, keep all these facts in your mind. But before downloading & installing the modded APK, make sure to back up your chats. Because you must remove the original WhatsApp before installing such modded applications. The reason behind this is that the modded version will not work unless you remove the original WhatsApp. Another thing to keep in mind is that the support for these apps may be stopped anytime. Since these are unofficial versions, no one can predict the software support of these apps. It's not advised to share secure information through these apps. Also, keep in mind that your data like contacts, chat history, and other files may be shared with outsiders.
Features of WhatsApp Plus Over regular WhatsApp
One of the significant features is hiding your profile picture while you are typing a new message. Also, another feature is the Multiple account support. That is, you can use multiple WhatsApp on your phone by installing different mods like these. You can also change the color of the icon of the app. We will be listing some significant features here.
Themes
The main agenda behind creating WhatsApp Plus was to enhance the look of the app. That said, the WhatsApp plus is very rich in themes, and it comes with more than 700 themes by default. You can also download themes apart from the default 700 themes. Depending on the category, one can sort these themes, i.e., either by name, version, date, or downloads. The original WhatsApp doesn't allow to change the color of the chat screen, chat bars, nor the color of the text. You can do all these by using the modded version, i.e., with WhatsApp plus.
Hide online Status / Last seen, blue ticks, and much more
Although you can hide your Last seen in WhatsApp, you will have to sacrifice from viewing the other people's last seen too. And in original WhatsApp, you won't be able to hide the "online" status. But with WhatsApp Plus, you can hide both these things without having to sacrifice anything. Also, you can hide blue ticks like this. In original WhatsApp, when you turn off blue ticks, gradually you can't view the blue ticks. But, that's not the case here with the modded version.
Emoticons Aka Emoji
Apart from the default emoji with which WhatsApp came, the modded WhatsApp Plus brought new emoji from Google's Hangouts and other apps. But the thing is that if you use one of those smileys, they can only be seen by those people who are using WhatsApp Plus. People who use the original WhatsApp cannot view these emojis. Instead of this, they can see only a question mark.
Before sharing, you can edit the files on WhatsApp Plus.
As you know, the original version of WhatsApp will not allow you to edit your files before sending, but WhatsApp Plus can do all these things. You can change the size limits of the files you want to send, i.e., set limits starting from 2MB to 50MB. In the original version, the size limit is a mere 16MB. Further, you can also maintain the image quality of your photos and videos. That is, you can increase the size limit while sending images so that you don't have to sacrifice the quality. We will be also mentioning a few other features in the following part.
You can bypass forward tags.
Anti-Revoke option, whereby the other person can't delete messages, even if they delete, you can still view the message.
Clipboard to copy WhatsApp status.
You can show yourself online on WhatsApp without being online.
You will receive a notification when a user comes online.
Option to increase status limit (i.e., from 30 seconds to 7 minutes)
This is all about the differences between WhatsApp and WhatsApp Plus. If you are concerned about your privacy and don't want to be banned from using it, we suggest using original WhatsApp rather than modded versions. Would you please share the article with your friends and family members who plan to shift to modded versions from the original WhatsApp?