WhatsApp is the most popular messaging app on the planet right now and has been on top for many years. A few years back, WhatsApp used to offer limited features to its users, but after being sold to Facebook, the app has now become loaded with new features. The developers are constantly adding new ones as well.
Today we're going to talk about one such a feature update which is set to make its way to WhatsApp soon. WhatsApp's latest beta brings a couple of new features that will soon be making its way to the official stable build. The latest WhatsApp beta, with version number 2.19.110 comes with major improvements to the app's new Doodle UI interface.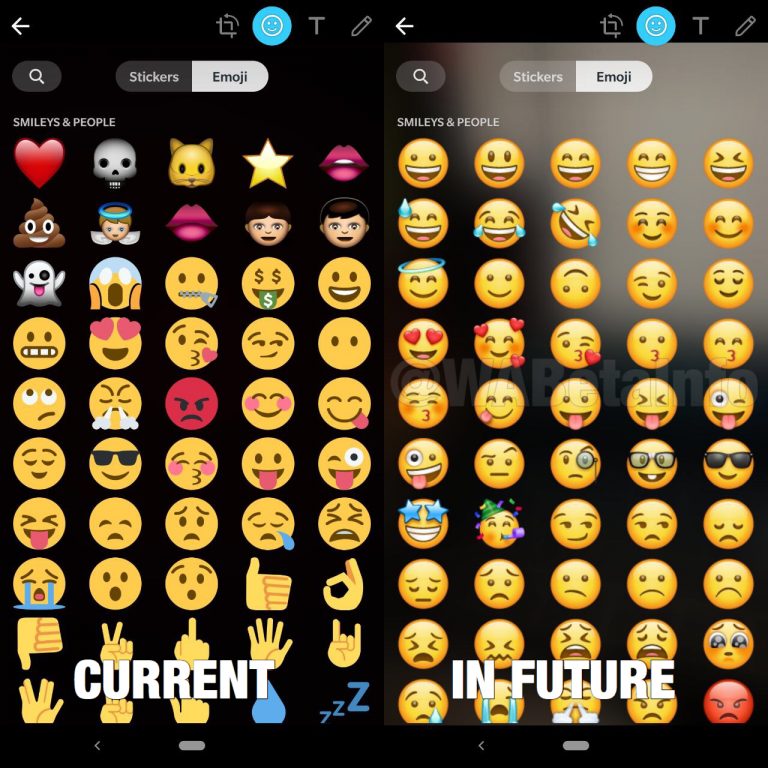 Right now you can use tons of emojis on your Status update using the WhatsApp's image editor (dubbed Doodle UI). In the latest Whatsapp beta, these emojis have changed to ones that are included in the entire Whatsapp Interface. This change is introduced to maintain consistency through the app when it comes to emojis.
WhatsApp Animated Stickers
But this is not it; animated stickers also seem to be making their way to the latest WhatsApp beta. Stickers were introduced a few months back, and they have amassed massive popularity since then. Now WhatsApp will come with support for third-party animated stickers pack. This feature is already there in Facebook Messenger, and now it will be making its way to WhatsApp soon.
The WhatsApp Beta 2.19.110 is available to download right now, but these new features aren't available for the general public, a server-side toggle will enable these features soon. After brief testing in the beta version, these features will be making its way to official WhatsApp.