YouTube Music app for Android gets hold of a new feature that lets you play local audio files on your device. YouTube Music local playback opens the possibilities to replace the existing Google Play Music in the near future with a single integrated app that lets you enjoy your favorite music on the go.
A new update with version 3.13 is being rolled out to several users, however, the YouTube Music local playback feature initially appeared in version 3.09. The YouTube Music local playback has been in development for several versions over the past few months.
In the most recent version of the app, there is a Library tab that organizes your collection by different categories like Downloads, Playlists, Albums, Liked songs, and Artists. The Artists section gets hold of two new tabs: YT Music and Device Files. While YT music shows a list of bands and musicians you've subscribed for on YouTube, the Device files allows you to play the audio files available in your phone's internal storage or microSD. When you initially try to access Device files, it asks for permission to allow YouTube Music to access and play music files. Once the permission is granted, it lets you play local audio files flawlessly on your Android device.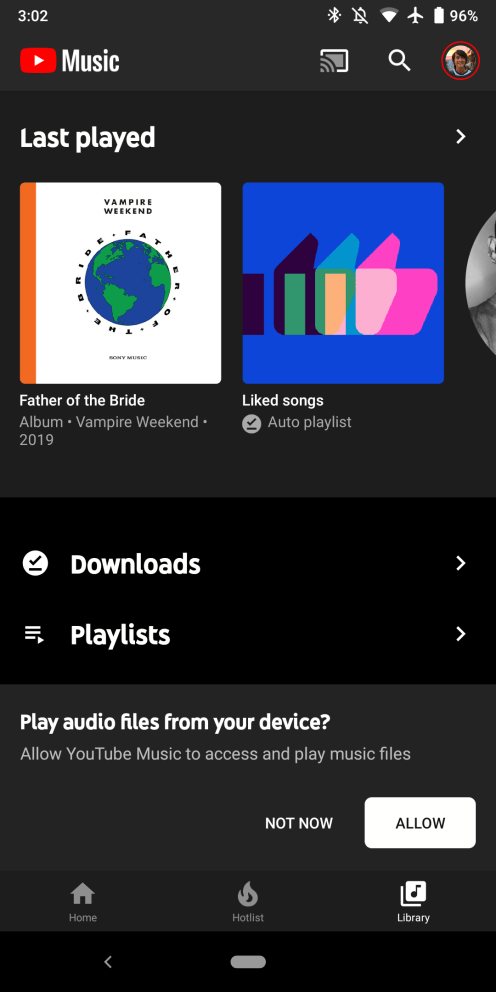 It is to note that the users can only create queues and playlists of songs locally stored on your device. The local audio files can't be added to queues or playlists with songs from YouTube Music and also cannot be cast to another device.