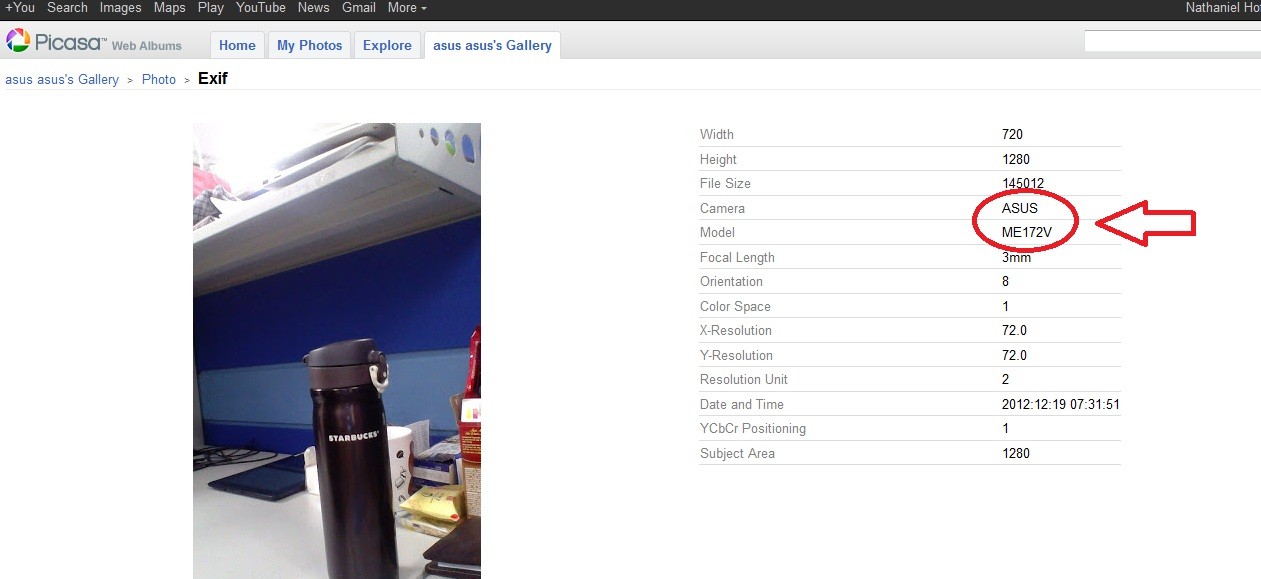 We  don't know whether Asus Nexus 7 $99 variant is coming or not. Asus has officially denied about cheap version of Nexus tablet in September but according to a EXIF data of one image discovered from Asus account on Picasa is showing that taken with $99 Asus device (model number ME172V).
In terms of other specifications, the device is supposed to have a 1GHz processor (no information on whether it is single or dual-core), 400MHz Mali GPU and a 7-inch display with a resolution of 1024×600 pixels.
Now we can expect US$99 ASUS Nexus Tablet to be revealed to the public at CES 2013 in Las Vegas, next month.
Via: SlashPhone