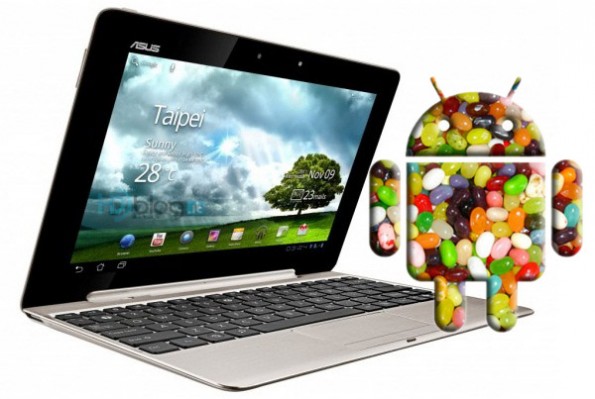 According information grasped via Asus Germany Facebook Page Asus Transformer TF101 and Eee Pad Slider Will Get Jelly Bean. Both these tablets will get update in some months or days as we are not sure about date. Asus officially commented on one of the posts that [quote]According to current knowledge, and users of older TF101/SL101 enjoy an Android 4.1 update will come.[/quote] Earlier Asus Transformer TF101 got the ICS upgrade quickly earlier on this year.
The Jelly Bean upgrade should be an even bigger boost in performance than ICS was for the Asus Transformer TF101 and Eee Pad Slider.
Update: Asus Germany denies that their colleagues from the Netherlands have made such a statement about TF101/SL101, adding that they only confirmed Android 4.1 upgrade for TF201/TF300/TF700 tablets and that it is just pure speculation. According to their current information TF101 and SL101 users will enjoy Android 4.1 upgrade too. Here's the whole statement made by Asus Germany on their Facebook page.