Unfortunately, CyanogenMod is dead now and to replace it, and a new development LineageOS is already present in the market. CyanogenMod will not be coming back again soon, and along with it a lot of services has also gone. Here we are talking about the CyanogenMod theme engine, and it was easy and straightforward. There is nothing to worry about as its refined alternative known as the Substratum theme engine is available. Today we are going to showcase best Substratum themes 2018 below.
In case you folks don't know CyanogenMod theme engine allows a person to change the UI look of an Android device by just applying an image. Substratum theme engine is one of the best and reliable theme engine available right now. It allows you to choose themes from more than thousand of choices.
Substratum themes are available on both paid and free basis. So, suppose you have an Android handset running the Android Nougat OS, and you are tired of using it. By applying these themes, you can make it look like a Pixel or a OnePlus device. As mentioned above it has an enormous amount of themes which kind of confuses users that which to choose and why to choose.
Read more: 10 best Substratum themes which will make your device look pretty
This write-up is all about the best Substratum Themes 2018. We are in 2018 and making old choices is not an answer, so here we are giving you the best options of Substratum Themes 2018.
Best Substratum Themes 2018
Pixel UI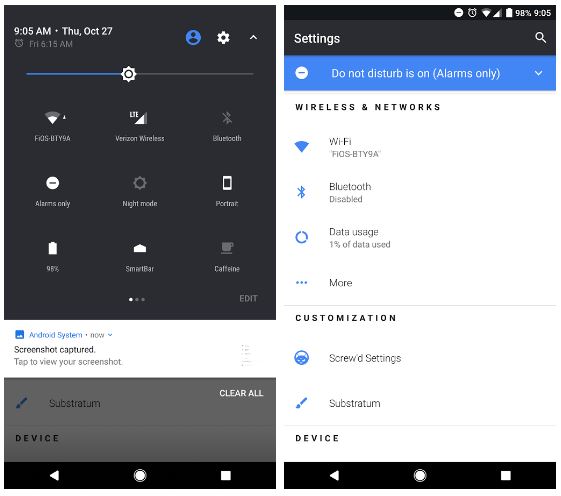 The name says it all, and this theme provides a user with the Pixel like stock Android icons and panels. The theme gives a clear and straightforward look to your device, and we like stock Android like UI the most. Here you are getting most of the UI elements in Grayish and White color combination through the blue color gives amazing contrast to UI. It is our first choice for the users who are looking for a clean and crisp look on their Android device.
Know More: How to backup Android phone without root access
BalticUI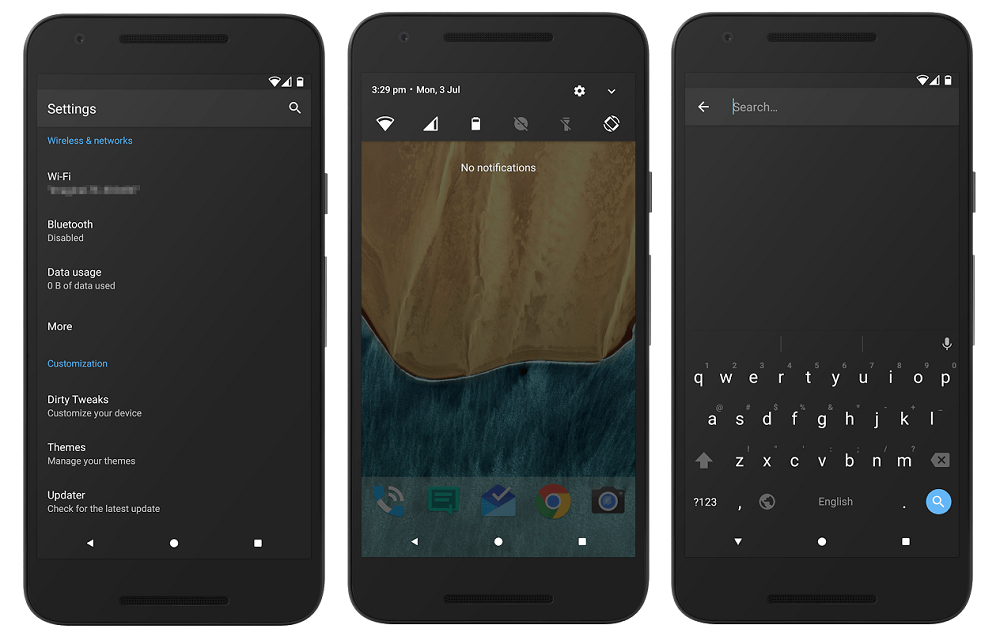 It is our second choice in the Substratum Theme 2018 list. Think about BalticUI, think about materialistic UI. This theme is all about clean and straightforward design. It looks great, and the flat UI everywhere looks pleasant to our eyes. So if you are a user who wants a simple looking theme, then this is the one made for you.
Read More: Top 5 Best Time Lapse apps for Android Smartphones (2018)
ModernUI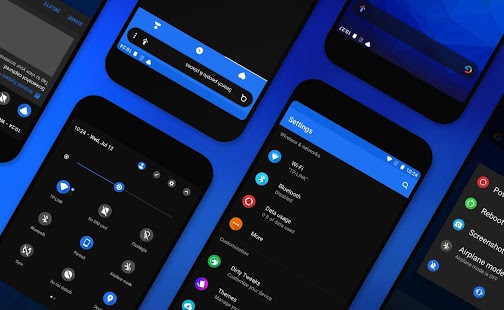 Windows phones are almost dead now, but Modern UI is still there for Android users. This theme has been developed by taking ideas from the Windows Phone. It consists of a Dark design which is based on Windows 10. It has dark backgrounds with the blue tint. The UI looks great and can be only used on the rooted devices. The color combination in the themes can't be changed. It is available in both Paid and Free variant.
ICE theme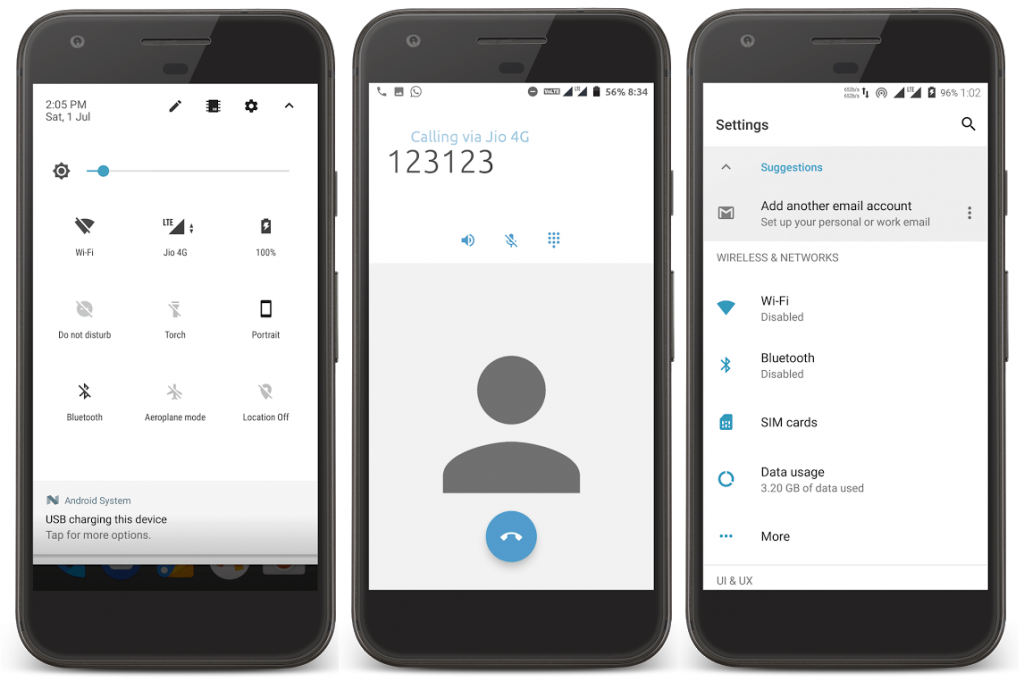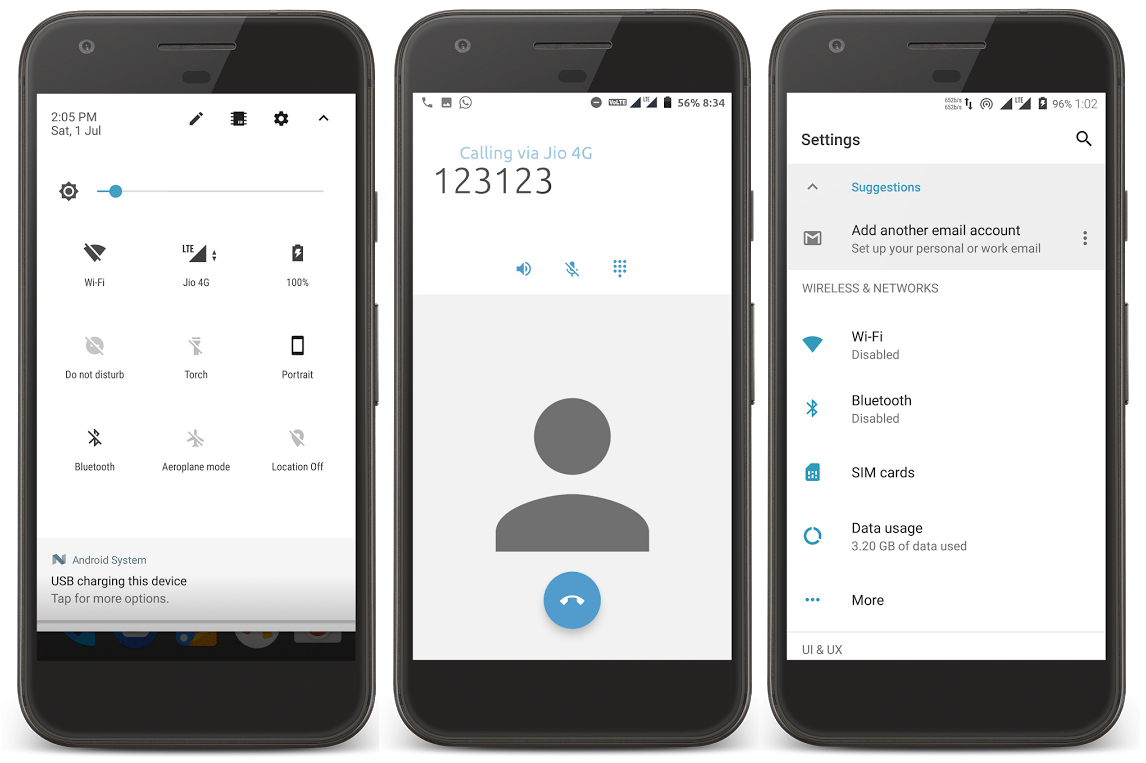 ICE is our fourth choice in the best Substratum themes in 2018. If you are tired of dark elements in your smartphone's UI, then this is the theme you should check. As the name suggests, ICE offers you the light white colored UI with pastel accent colors. It supports 28+ themed apps and in all looks a great light theme. When applied this theme looks pleasing and nice.
Read More: Best Free Wallpapers for Android Smartphones (2018)
Sai's Oreo Theme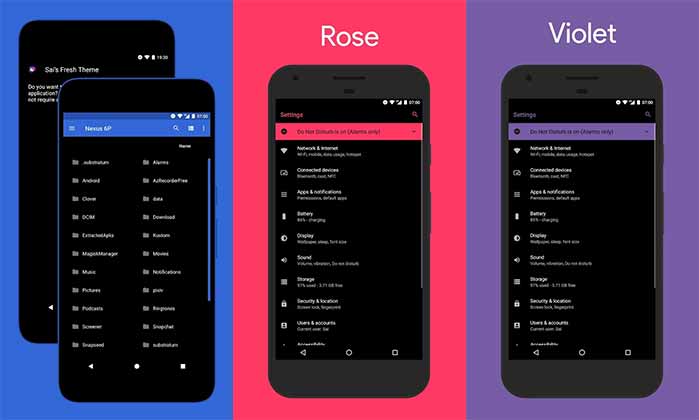 It is opposite to our 4th listing. Instead of providing a user with light colored UI, it is more inclined towards a dark black color. Most of the elements in the theme are dark in color. If you own an AMOLED smartphone, then you must try it as it will save your battery and will give you those contrast-rich black colors. To provide the right combination, there are some different colors to choose from.
You might love to see:
Best Android 4G smartphones under INR 7000 in India (2018)
Best Android Phones with Snapdragon 660 Soc
Best Android Phones with Snapdragon 845 Soc
Best Android Phones with Qualcomm Snapdragon 630 Processor (2018)
It is our list of Best Substratum Themes 2018, and if we missed some of your favorites, the don't forget to mention them in the comment box. For more updates stay tuned to GoAndroid.