Mobile phones have become the hub of our digital lives. Be it entertainment or communication, these devices have become irreplaceable. Now, these devices are also starting to play an important role in our daily financial proceedings. Nobody nowadays wants to stand in queues to get their payments processed. Especially, when they can get them done right on their smartphones and now Banks have come to realize that. So, almost every bank has an app that gives a lot of freedom to account holders. Today we will list the best mobile banking apps in India.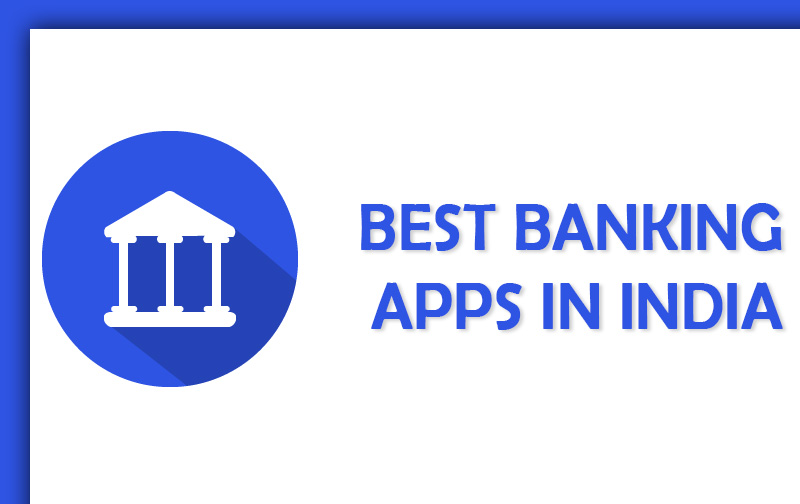 With the initiatives taken by the Indian government in the latter half of 2016, India is set to see more online activity. The government started promoting cashless transactions after a sudden Demonetization of Rs. 1,000 sucked in a huge amount of liquidity from the Indian economy. Thereafter, cashless transactions received a huge impetus and more and more users started using such services.
According to a study by KMPG in August 2015, the number of mobile banking users is set to double to 1.8 billion in 4 years. That is 25% of the world population. As things stand, only 50% of Indian citizens use online services. But with the advent of Reliance Jio and the ensuing tariff war, all that is set to change. Without further ado, here, we'll be listing some of the features of the top mobile banking apps in India.
List of best mobile banking apps in India
SBI Anywhere Personal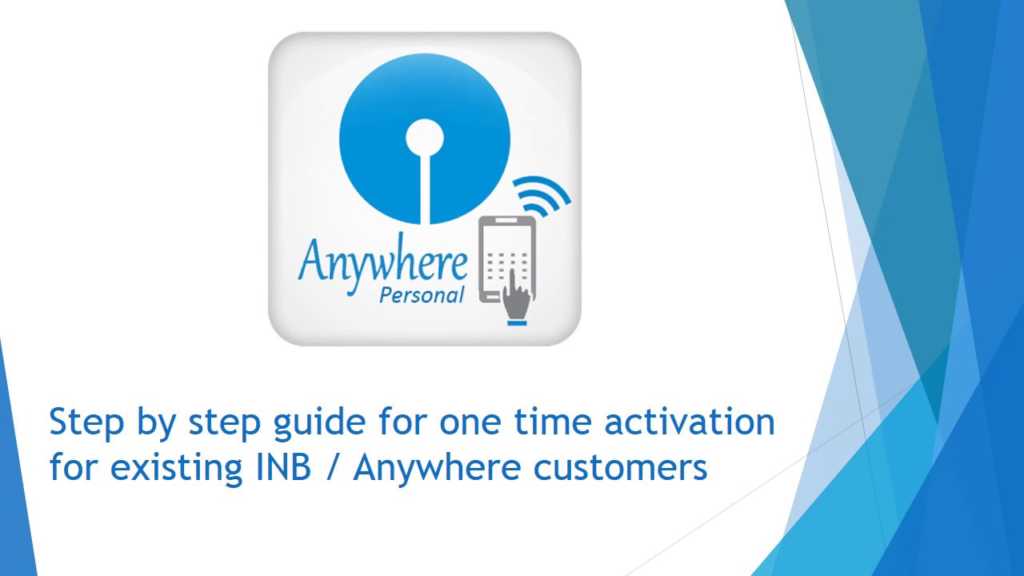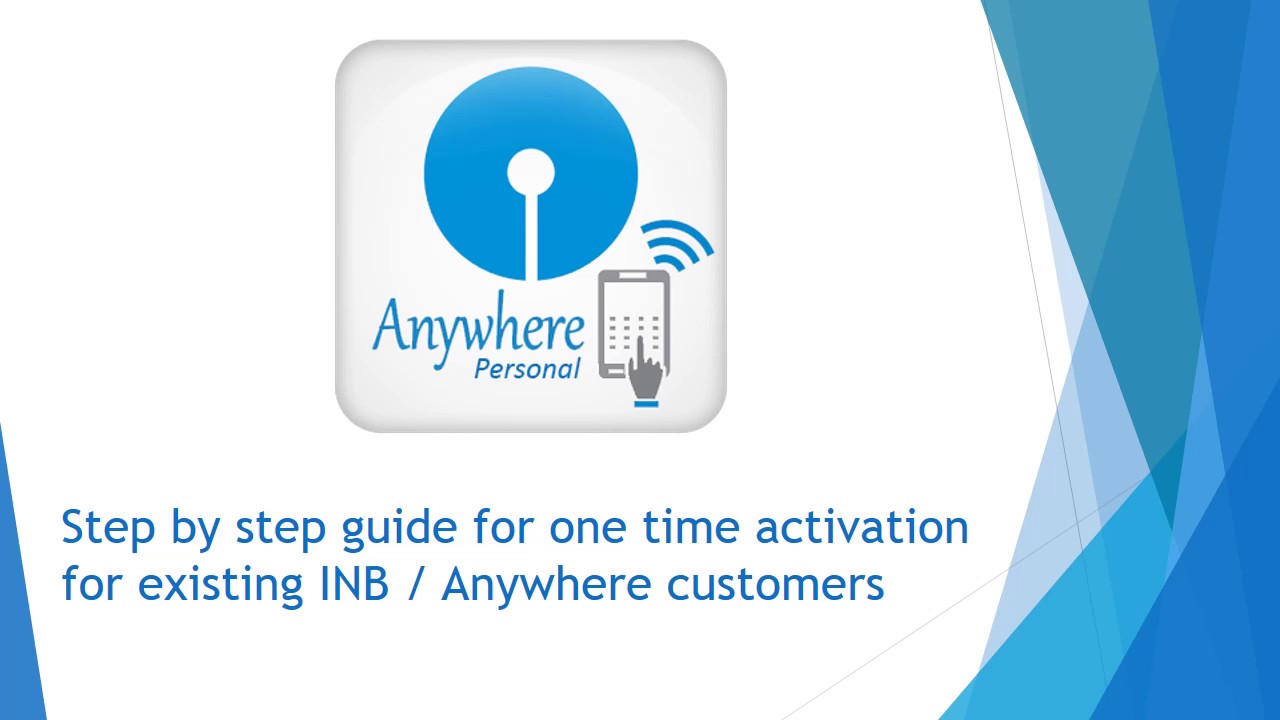 SBI has a big basket of apps that might overwhelm the early adopter. But the main app is SBI Anywhere Personal that provides the main services under one app. Earlier it was the State Bank Freedom app. The app setup is easy. Once done, users will be able to see their account info at any time. This includes withdrawal, deposits, current balance and mini balance sheets. New services include sending cash to an email or mobile number via mCash. Users can also do mobile recharges as well as DTH recharges. It is one of the best mobile banking app in India and most widely used. They also have an Android Wear app too. To know more features, visit the app page here.
Axis Mobile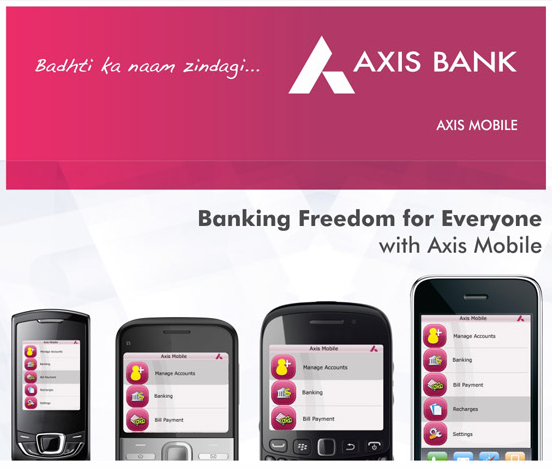 The app has been downloaded at least 5 million times and currently rated 4 stars. I have personally used the app and it provides enough functionality for day to day tasks. Suffice to say, it is one of the stable apps out there. There are upto 17 kinds of actions available some of which we list below.
1. View account summary, mini-statement and transaction details for all your savings, current and credit card accounts
2. View your credit cards' latest, unbilled and past statements. Pay your Credit Card bill instantly or schedule it for a later date
3. Easily access your deposit summary and loan account details
4. Have complete control over you Credit and Debit Cards:
a. Convert Credit Card Transactions to EMI
b. Check eligibility for Credit Limit Increase
c. Block and Replace your cards
d. Temporarily switch your debit card on and off
e. Modify your debit card purchase limits as per your needs
5. Make immediate or scheduled fund transfers to Axis Bank and Other Bank customers through NEFT and IMPS facilities.
6. Safely add payees right from the app. No need to log in to internet banking to add a payee.
7. Recharge your Prepaid Mobile, Data Card and DTH connection instantly.
HDFC Bank MobileBanking (New)
HDFC is one of the largest banks in India. They also have a "LITE" version of the app in the Play Store for low-speed internet. The app is much more conservative than others and covers the most frequently used services. Moreover, the app developers don't list many features as well. Here is what the app description says.
– Pay utility bills, credit card bills, etc.
– View Account summaries and Fixed Deposit summaries
– Transfer funds, including transfers to other bank customers
– Request statements, cheque book, stop payment
iMobile by ICICI Bank


This is one of the highly rated apps on the Play Store and it has been downloaded more than others with more than 10 million installs. ICICI also has a companion smartwatch app called iWear for on-the-go banking experience. Apart from all the services listed in other apps, it enables UPI payments that allow instant transfer of funds.
Kotak – 811 Mahindra Banking
It is a full brochure of services from Kotak Mahindra Bank. It also has the ability to register a new account online. You just need Aadhaarcard, PAN card to register the account. Even though, you can manage Credit Cards, Debit Cards, and many other services from the App. It is a offers various services and is a full guide for Kotak Mahindra baking.
PNB mBanking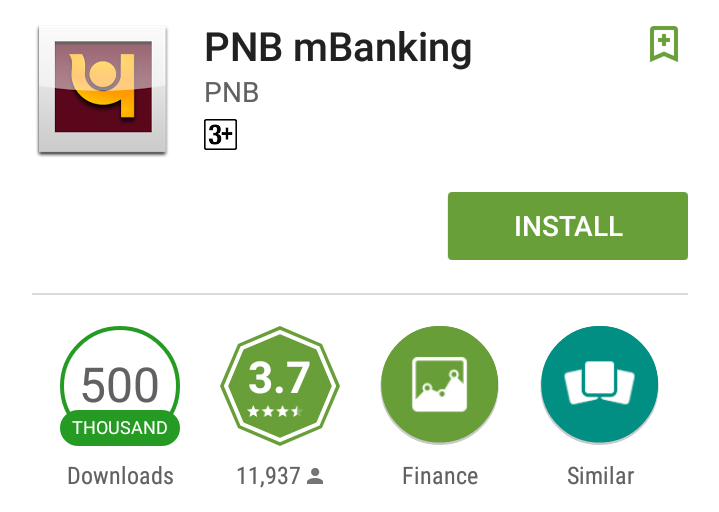 Punjab National Bank's official app is the least polished of all the apps we saw. It's more of a barebones service right now. The app has been rated less than 4 stars in the Play Store. Although it covers the basics, the user interface needs some polishing. After initial setup, users are greeted with 4 options on the home screen. They are, "Accounts", "Payments", "Transfers" and "Cheques". There is also a "More" option in there. Also, we haven't used the app yourself so we would guess it has some miscellaneous services.
So, these were some of the most used apps of the biggest Private and Public Banks in India. The apps offer more or less same features. However, the difference is instability and experience. In that we feel, the SBI app and the Axis Mobile app are in a good position although there is room for improvement.
Read More: Google Pay now supports 63 new banks and even PayPal in the U.S.
We hope our list of best mobile banking apps in india have helped you in choosing the right app. Let us know what you think of these apps and services and what is your experience using them in the comments below.