A few years back, Google introduced the Google One subscription service to expand its services. The subscription took cloud storage and other related things to a different level. The service has been available in over two dozen countries, including India, for a long time. Google has also made available the Android app of Google One since the beginning. Earlier this year, it introduced the Google One VPN, which was available for iOS users. Now, the brand has expanded its rollout to Windows and Mac users. The native app now supports VPN on the top-end Premium Plan.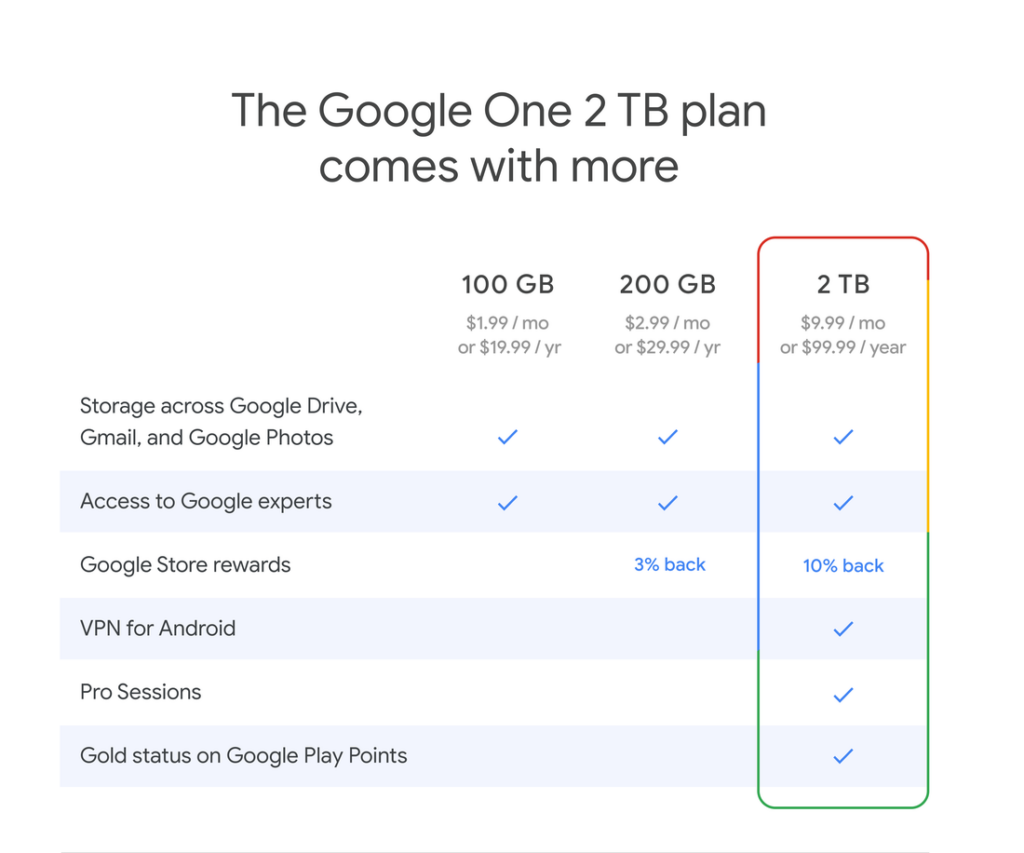 Must See: Download Samsung Good Lock App Version v2.2.04.46 [Update Tracker]
The Premium Plan comes with 2TB of storage, costing $9.99/month and $99.99 annually. The lower Standard and Basic plans that has 200GB and 100GB storage & cost $2.99/month or $29.99 annually and $1.99/ month or $19.99 annually. The top-of-the-line Premium plan can be shared with up to 5 members and brings 2TB storage & VPN support. Google also adds better customer support, a 10% discount on Google Store, and offers Google Workspace premium with the plan. It will enable the user to call more extended group Meet calls and YouTube live streaming with recording and noise cancellation.
The rollout is in a phased manner, and it will be available to all users in the coming days. To install the app, one needs to visit the following link and click on the download button adjacent to the VPN protection for multiple devices option. Once downloaded, tap on VPNbyGoogleOneSetup.exe or VPNbyGoogleOne.dmg to initiate the installation process.
Google One VPN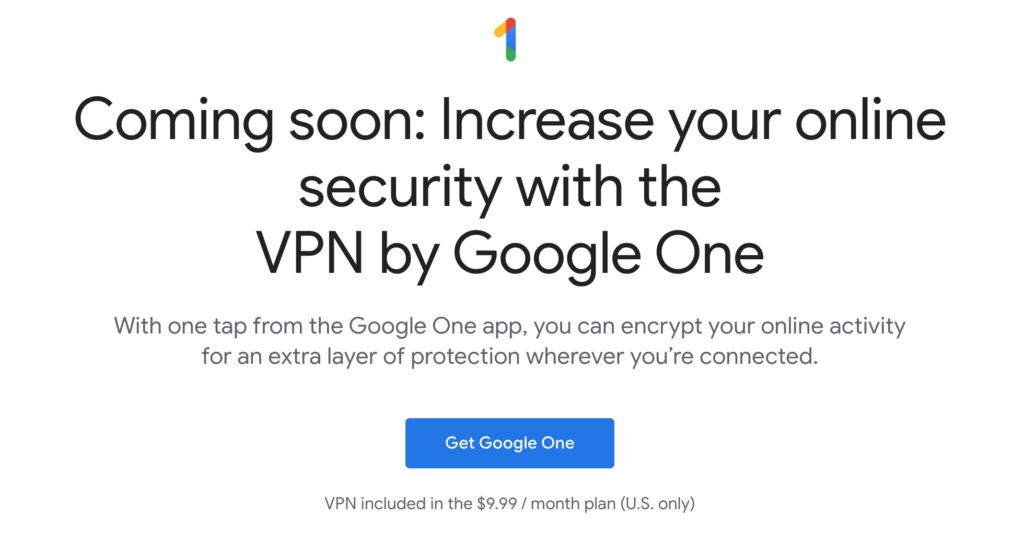 Google confirms that the company will never use the VPN to track, collect, or sell your online activity. The VPN focuses on masking your traffic and IP address and reducing online tracking. It will also protect unsecured networks like public Wi-Fi. The minimum hardware and software requirements to use the VPN is as follows. On Windows, your system should run-on 64-bit OS of Windows 10. It will not support 32-bit or ARM Hardware. Apple users running on macOS 11 or above with Intel or Apple Silicon (M series) hardware are eligible to use the VPN.
Once installed, a VPN key with signals will pop up in the top-left corner, and a green checkmark will appear adjacent. It will appear on your macOS menu bar or Windows taskbar. Upon clicking the same, it will open a window to switch the virtual private network on or off. Google allows six devices to use the VPN simultaneously. As of now, the service is available in the following countries; Austria, Australia, Belgium, Canada, Denmark, Finland, France, Germany, Iceland, Ireland, Italy, Japan, Mexico, Netherlands, Norway, South Korea, Spain, Sweden, Switzerland, Taiwan, United Kingdom, United States.