Dark Mode/Night Mode feature has harnessed a lot more attention and popularity since a while. Most of the device manufacturers and app developers including Google have been promoting the usage or adoption of dark mode. While most of the popular apps have incorporated Dark mode in their UI elements, the Facebook Messenger failed to come up with the native Dark Mode in its full form or widely until now.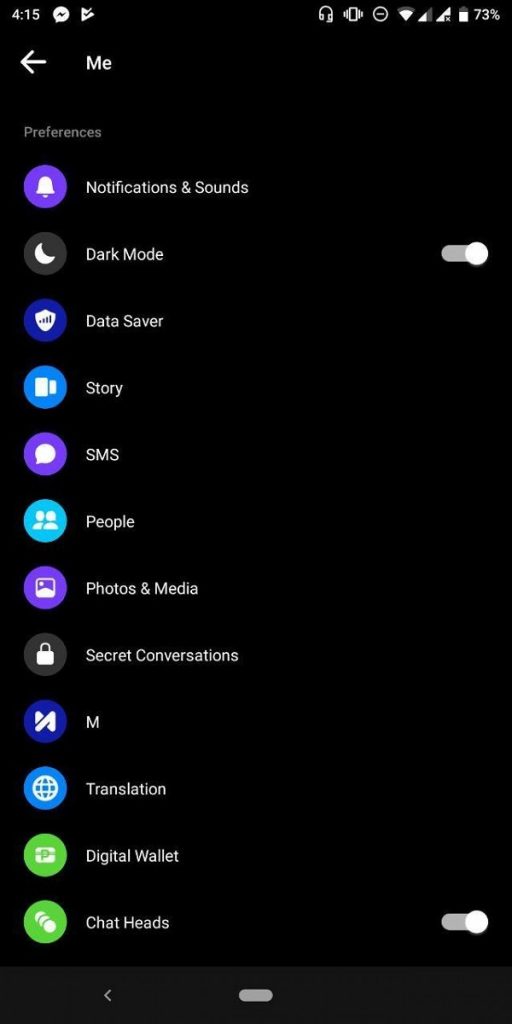 Nonetheless, Facebook is working on the Dark Mode but perhaps it's available only for few users. In case the feature is not available for you yet, then don't worry as you can enable it manually either using root access or sans the root. Here, we'll be looking at both the methods for enabling dark mode on FB Messenger.
Enable FB Messenger Dark Mode w/o Root Access
This method is safe, easy and new. It seems Facebook has camouflaged the Dark Theme option from the users, either it's still not fully-baked or may roll-out gradually in coming weeks to all of the users. However, an easter egg in Facebook Messenger can help you enable the Dark Theme without much effort. How to enable it? Well, follow the below steps.
Send a crescent moon emoji ( something like this) to anyone in chat in the Messenger.
Close the app completely and enter back again.
Then, long press on the sent moon emoji.
Boom, after that you'll have the dark mode toggle pop up on your settings screen.
Note that the method is not a gimmick and indeed it works. So, do let us know in the comments if you're able to activate the Dark Theme on your FB Messenger.
Also Read: Facebook Messenger new UI is rolling out once again
FB Messenger Dark Theme (Root Needed)
The root method is now irrelevant as the above method should work for all of the users if done correctly. Anyway, if you've root access you may check this method too for the knowledge purpose.
Install the latest beta of Facebook Messenger.
Make sure that you've root access and have the latest beta version of Messenger.
Download a terminal application for your devices such as Termux or Terminal Emulator.
Open Termux and type su and hit enter. It should ask for superuser rights, which you should grant.
Now that you've granted superuser permission to the terminal app, input following commands and press enter

am start -n "com.facebook.orca/com.facebook.abtest.gkprefs.GkSettingsListActivity

The activity screen should get triggered.
Tap on 'Search Gatekeepers' and type in 'dark'. A couple of results should appear. Tap on every one of them which says 'NO' to enable them. All of the results should say 'YES' when you're done.
Now close the activity screen, the terminal, and open Facebook Messenger.
Tap on your profile picture at the top left corner.
Scroll down a bit and you should see an option to activate the dark mode. You might want to force close the app a couple of times or restart the device if you don't see the option.
Also Read: Download GB Instagram latest version, How to install and use it
We hope you'd successfully activated Dark Theme on your Facebook Messenger app. In case not done, don't hesitate to seek help down in the comments.