Well, most of the Smasung fans are now waiting for the Note 8. The desires of these fans are quite high due to debacle of Note 7 last year. They are hoping to see an uncomparable device from Samsung this year with high end hardware. We hope, Samsung will keep the suggestions and wishes of their fans alive by introducing a beautiful and practical device (already developing 9 Million Note 8 devices).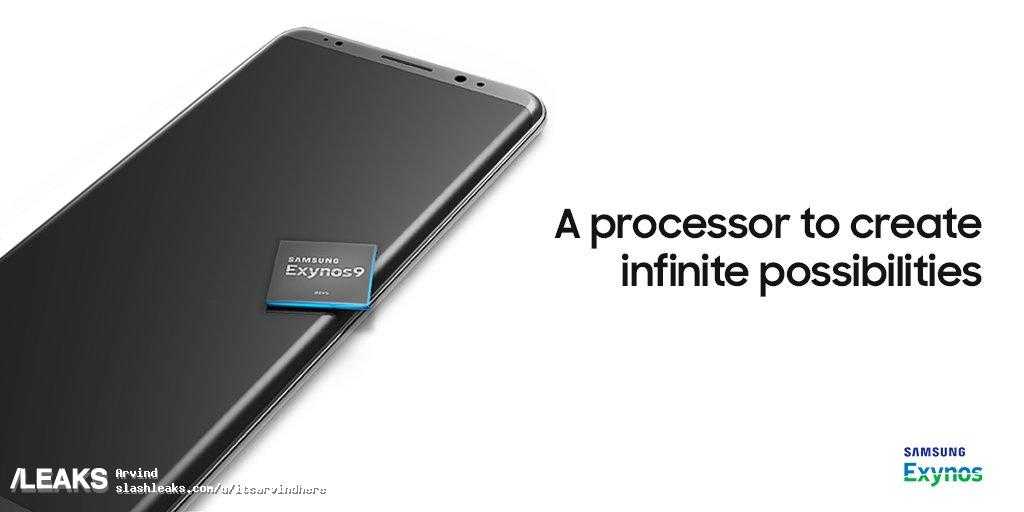 Already, there are many rumors regarding the Galaxy Note 8 present in the market. There have been lot of renders that have been leaked but none of them is as clear and as practical as this one.
It is said that the picture above is surely of the Galaxy Note 8 due to the source from where it has been leaked. The image of Galaxy Note 8 from front side has been leaked by official Twitter handle of Samsung Exynos.
If it is true then users are surely gonna like it very much due to its Bezeless kind of design. If we compare it with the Galaxy S8 than it has even lesser bezels than Note 8. Comparatively, it has much less space on top and bottom side of the display.
Further, there are sensors and camera on the front side on the sides of earpiece.
Along with the design details, we have also come to know that one variant of the Note 8 is going to power Exynos 9 chipset.
We expect Smasung to rollout the Note 8 next month by August 23rd.