A few days back, the Samsung Gallery and Notes apps have received new updates with a couple of changes and new features. Now, Samsung has released new updates to a couple of applications, including the Game Launcher, Private Share, SoundAssistant, Digital Wellbeing, and One Hand Operation+.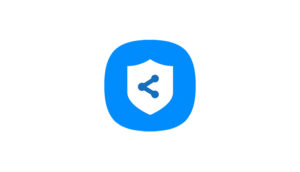 Game Launcher update
Talking about the Game Launcher's update first, it houses performance improvements, bug fixes and also brings some changes. From now, your games will be grouped automatically. It means you will no longer need to waste your time searching for games or arranging folders. Users can also enjoy instant plays with downloading and as usual. You can enjoy games on your device via the Game launcher.
Private Share
Forthcoming to the private share update, it adds a few changes to the application. Besides the changes, there's nothing new in this update. When installing Private Share, a Private number is automatically generated so that you can use Private Share even on smartphones/tablets without phone numbers. Both Phone numbers and Private numbers can be used, or one number of them can also be selected.
The maximum capacity sum has been changed from 20MB to 100MB. As file capacity increases, Private Share users should be updated App.
SoundAssistant
Concerning SoundAssistant's update, it brings several new features and holds the firmware version v4.1.00.2. Previous, Samsung has removed some of its features like floating button and others. However, the latest update restores the floating button and enables customizing via volume panel (Interworking with Themepark).
Apart from these, the new update also fixes the problem that the concert hall doesn't work intermittently.
Digital Wellbeing
The new update for the Digital Wellbeing introduces the turn on or off Bedtime mode feature. And it also adds several fixes for some minor bugs.
One Hand Operation+
Last but not least, the One Hand Operation+ update compromises the bug fixes and stability improvements.
(Via)