There will be fewer people on the web who don't use Google Drive. Google Drive has become a daily driver of our lives, at least the people in the IT sector. Even though it has been there for many years, it didn't have support for shortcuts. Google has finally added keyboard shortcuts in the web version of Google Drive. The support for shortcuts includes the ability to cut, copy, and paste. Managing Google Drive on the web will be much easier starting from today. Users can start accessing the new features using the Chrome browser on their Windows and macOS devices. These features will also work across multiple tabs in a Window. 
More about the new features!
Google Drive shortcut for Cut, Copy and Paste
Users can use Ctrl + X, Ctrl + C, Ctrl + V to cut, copy and paste files in Google Drive. It can also be used to cut, copy, and paste between the folders in Google Drive. Google also adds that a link to the file and its title will also be captured while copying a file in the blog post. It will allow a user to paste the link & title into a document or an email. 
Shortcut to open a new Tab
That's not it; Ctrl + C, Ctrl + Shift + V will help create shortcuts to a file. It will help users not duplicate existing content and save storage space without adding it to multiple folders. Google has also added the keyboard shortcut for opening files or folders in a new tab. For opening in a new tab, hold Ctrl + Enter keys.
Google said that for Rapid Release Release domains, the Full rollout would start between one to three days for feature visibility starting on May 26, 2022. While for Scheduled Release domains, the full rollout would take one to three days for feature visibility beginning on June 1, 2022. Regarding availability, Google added that it would be available for every web user of Google Drive. It includes both personal and Google Workspace users.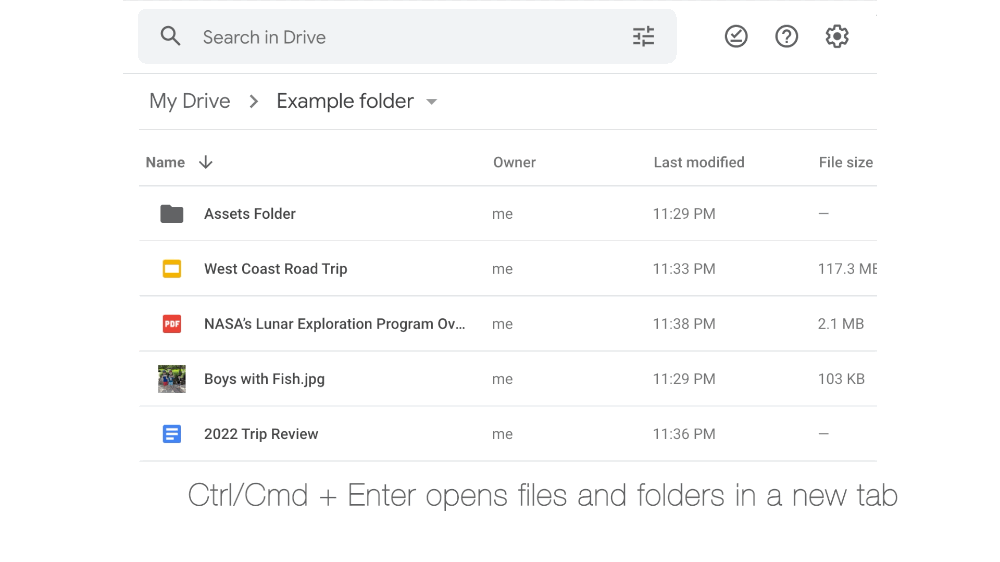 Even though the support for keyboard shortcuts came later, it will be useful for many users. If you are a user who has been using these shortcuts while managing files on their PC, it will be more convenient to use them in Google Drive. Recently, Google added support for new features on Google Docs.