Google Home, the chief rival of Amazon Echo smart speaker is getting some new features. With the new update, the speakers can now start dubbing a voice instantly just with a voice command. You can choose the output language as per your desire too.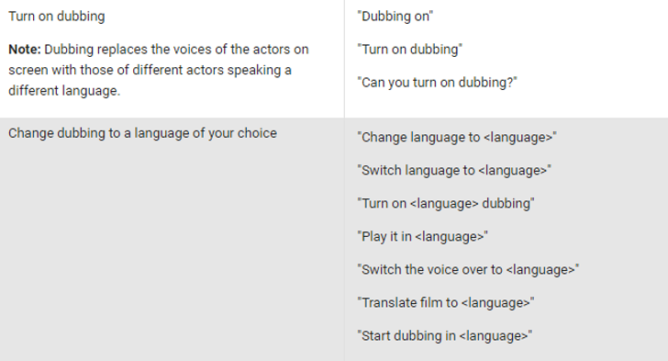 While this is not exactly a game-changing feature, it does show Google's commitment to keep improving the speakers. The feature will come into play when used while watching TV shows and movies with Google Home.
This feature might be a big deal for movie buffs who are glued to Netflix and keep coming across those Chinese flicks that they can't make sense of. Of course, there are many other use cases as well.
With the new feature, there is a whole set of new commands that are related to controlling it. Ranging from a simple ' Turn on dubbing' to 'translate film to <language> '. There are a total of 10 commands which you will also see in the image.
Navigate to the below source and click on "Control TV or speakers" -> "Play TV shows and movies using Google Home" -> bottom two cells.