Google has finally rolled out its Hire tool which was in testing for over year to the public. Hire is a job recruit and applicant management tool. It is designed specifically for helping small and medium organizations in their recruitment process. It would be ideal for companies with 1000 employees or less.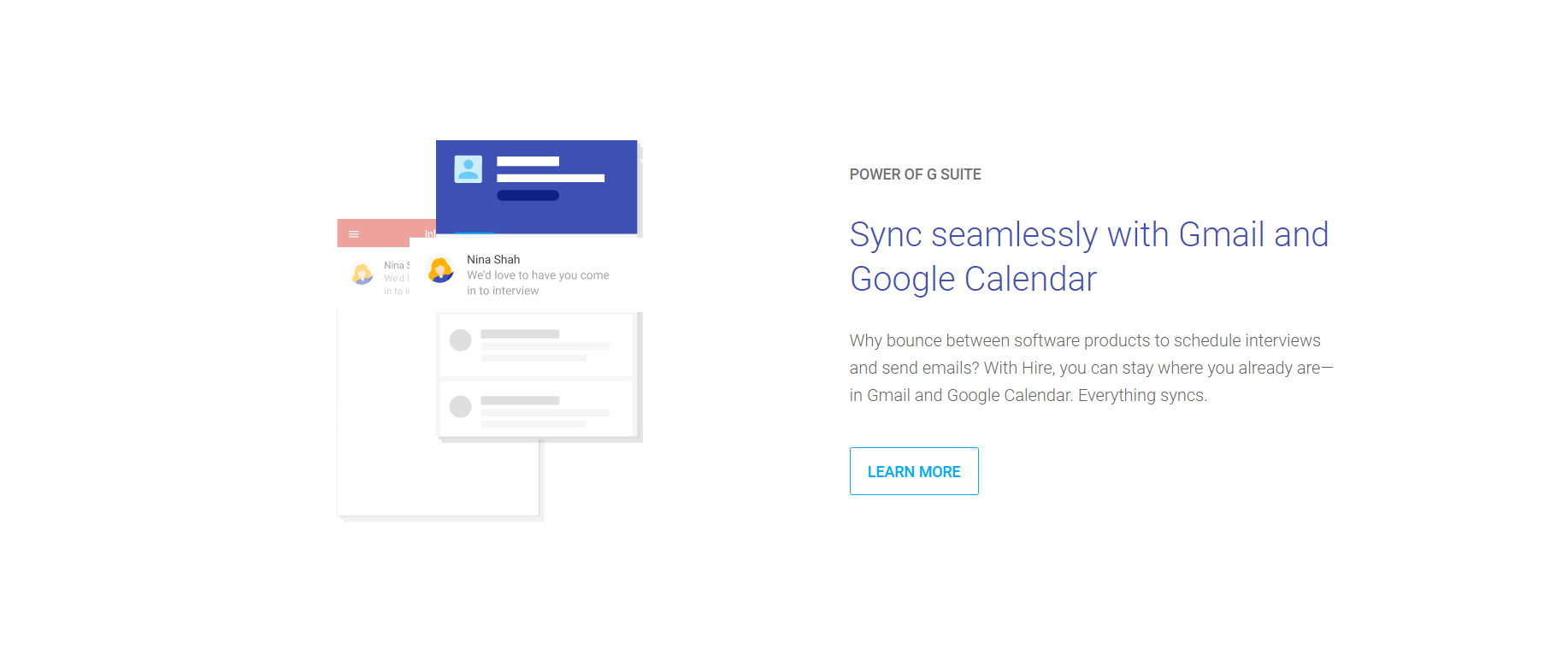 Hire is currently based out of US based businesses and it is designed for use by both employers and employees. It is seamlessly integrated with all Google Suite of applications like the Google Calendar, Gmail, Google Drive and Google Docs. So all your interactions and comments will now be in a single organized place.
Hire also has several interesting features built inside like sharing the employee information with your team to make a collaborated decision and set reminders for emails to reply later. It also syncs all your emails and appointments and to your Google Calendar automatically reminds you accordingly.
Google ensures that it will only share the information of the employer with his prospective employers upon confirmation. Employers could also connect Google Sheets to Hire to get a consolidated report of all the candidates and their details.
You can request a demo to use Google Hire from source link below and Google would help you in migrating all your old details and employer data to Google Hire.