Google has been improving Google Maps over the years, bringing many valuable features. A few years back, Google integrated features such as battery life of contact who is sharing location and music integration. Both the features were so much help, and users enjoyed the same. In 2019, Google even integrated AR Navigation into the Google Maps. Although, the same was available in countries where Street View was present. Last month, Google added many useful features such as Traffic Signals, Toll Road prices, etc. Earlier, Nest Hub and Google Search displayed Air Quality Index (AQI). Now, Google will show the AQI for the current location (only for the US, Australia, and India) on the home screen of Pixel smartphones.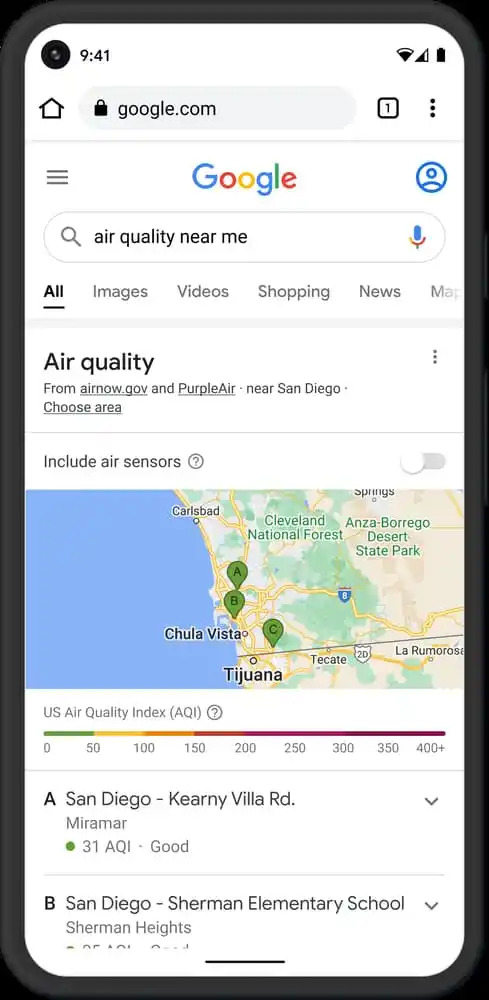 Air Quality Index on Google Maps
It is introduced as a new feature with the June 2022 update. Google will now display the Air Quality Index in Google Maps for Android and iOS. AQI option can be seen under the Map details option and sits next to COVID-19 and Wildfires. Google lists the AQI option as a layer on the Google Maps. Once you tap on the same, it will enter the AQI menu and zoom out the Google Map on your Android or iOS device which will show a green pin on the nearest most prominent location. You can tap on the same to access detailed Air Quality Index information.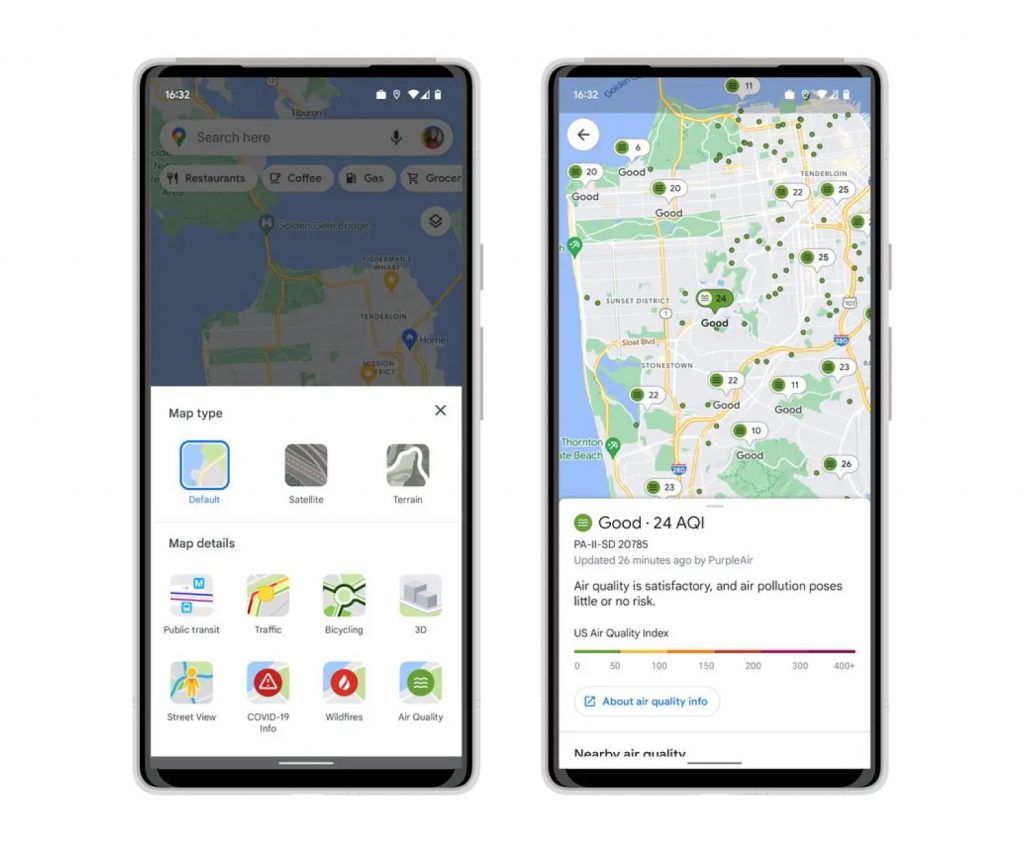 A piece of detailed information about the Air Quality will be displayed in a menu, which can be seen at the bottom. The AQI option is rolling out in the US for Android and iOS Google Maps. In the US, the Air Quality Index will display the full AQI ranging from 0 to 400+. Upon swiping the bottom sheet, it will also show the nearest Air Quality Stations.
How Google Extracts AQI Data
Google explains how they fetch the AQI data. Google displays the data taken from Government agencies as it is. If they bring data from a private monitoring station, they show a weighted figure calculated using NowCast Algorithm. In the US, Google fetches data from Environmental Protection Agency and PurpleAir. As per Google, the latter is a low-cost sensor network and focuses more on a microscopic geographical view of conditions.