When we think about navigation, all we get to remember is Google Maps. This service from Google plays an important role in almost everyone's role who has access to the internet. Since its initial release, the service has been updated with many features that we could not keep counting. And now after almost a year since its announcement at Google I/O 2018, Google Maps finally adds the AR mode for futuristic navigation.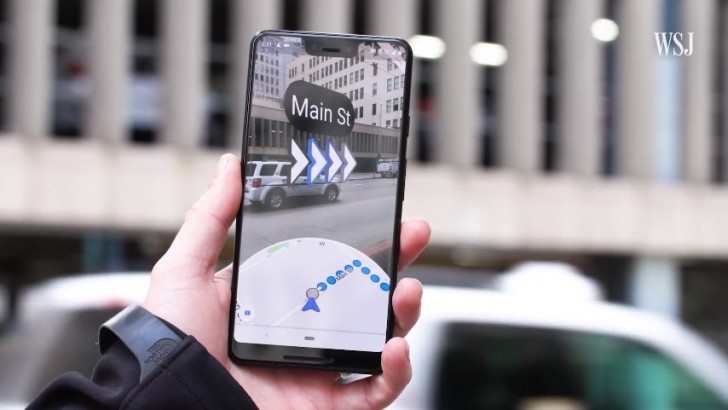 Google Maps AR Mode usage
As we already know, AR – Augmented Reality is the next big thing in tech which is blooming at a faster pace than ever before. It has been mostly used in some rare utility apps and games like Pokemon Go and others. But now for the first time, AR is being implemented into a widely used service as Goole Maps. However, it is only available for a certain number of users know as Local Guides – Google Maps community members.
The new AR mode on Google Maps can be accessed by simply tapping on the Start AR option. Once enabled, the user will have to point the smartphone's camera around their environment to recognize their location. This feature utilizes GPS, Google Lens, Street View, and Google Maps data to deliver the result. As soon as the app recognizes the user's location, it will display the navigation guide elements as an overlay.
As this mode requires the user to look at smartphones constantly, Google warns not to use it while driving as well as crossing roads or similar. Also, it recommends to put down the phone after knowing the direction to turn which will help in saving battery.
As mentioned above, the Google Maps AR mode is only available for certain users. Expect this feature to be available for all users in near future.