Google seems to be attempting to make things easier for people across the world speaking different languages. While the products and services offered by Google such as the Google Home and the Google Assistant are already available in many parts of the world, the languages supported by these are very little.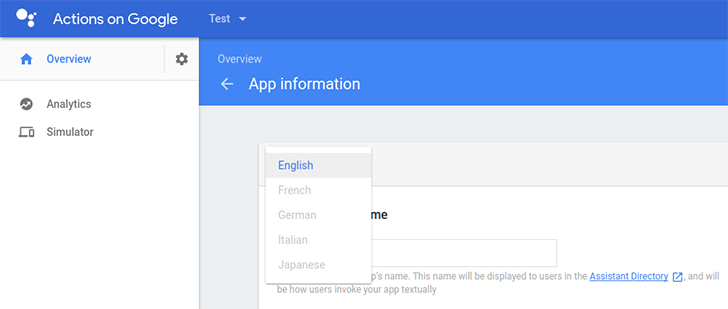 Now, as we already conveyed to you that Google is going to offer a lot of language options including French, German and Japanese. Now, new languages support will also be extended to Google Assistant version that is built into Allo. There are not a lot of options when it comes to the standalone Google assistant or the Google Home. As of now US English is the only language supported by Google Assistant on most Android devices. Currently, Google Home only supports French and German along with English US for Google Home.
In order to improve the experience for users and to reach out to a majority of native language speaking audience, Google is adding new languages. Google has made available 4 new language options in the Google developer console for third-party apps. These languages include Italian, Japanese, French and German.
This indicates that, some third-party apps integrated with Assistant might support multiple languages. You might actually be able to interact with Google in your native language and get replies in the same. However, it seems too far-fetched and all we can do now is to wait and watch. It seems it might take few more days for multiple languages to reach out to your via Google services.