Good news for HTC U11 users in the UK. Amazon's smart assistant, Alexa is now available for HTC's latest Android smartphone, U11. With the availability of Alexa, now HTC U11 has two smart AI based assistant: Google Assistant and Amazon Alexa. HTC U11 is the only second smartphone that integrates Alexa into its software; the Huawei Mate 9 was the first.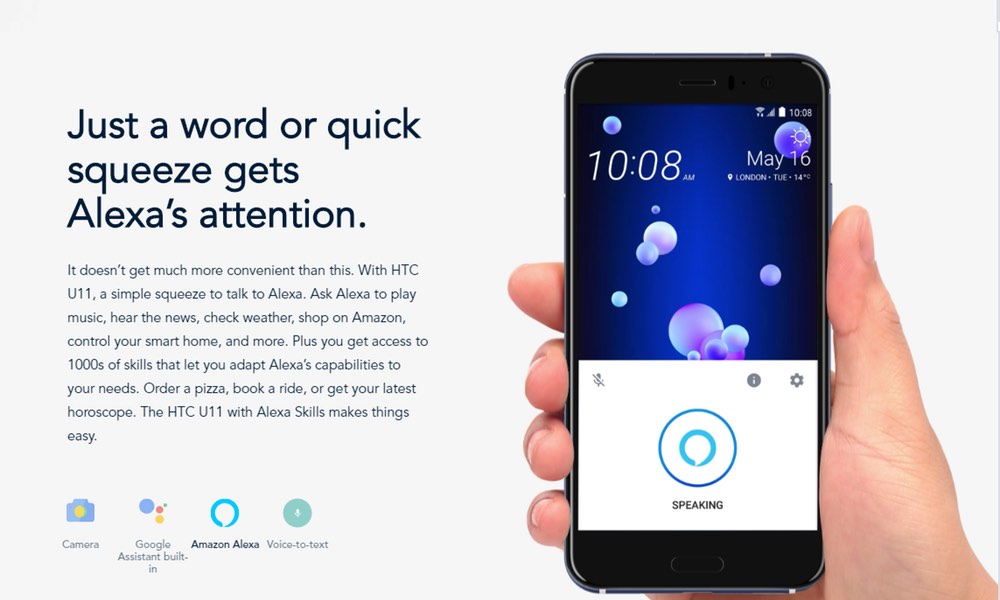 HTC U11 users can program squeezable edge of the smartphone to launch Alexa instead of using hot words. But the question is do we need two assistants in a smartphone? Google Assistant doesn't have any major drawbacks compared to Alexa. Amazon Alexa is good for owners of the Echo or Echo Dot as it will provide more uniform experience to them.
Alexa will help to find nearby places, weather information etc. You can ask questions to Alexa. Unlike Google Assistant, after enabling Amazon Alexa it will permanently live in notification panel with various suggestions.
If you live in the UK and have HTC U11, you can find Amazon Alexa app in Google Play Store. Once you downloaded the app you need to sign in with your Amazon account and then you are good to go. Do let us know in comment section your experience with Amazon Alexa.