Google's latest and the greatest Pixel smartphones – Pixel 7 and Pixel 7 Pro are getting shipped in the US and some of the buyers in Italy have even got them delivered. As more and more users are receiving the Pixel 7 smartphones, some unknown issues have started popping up about the new devices.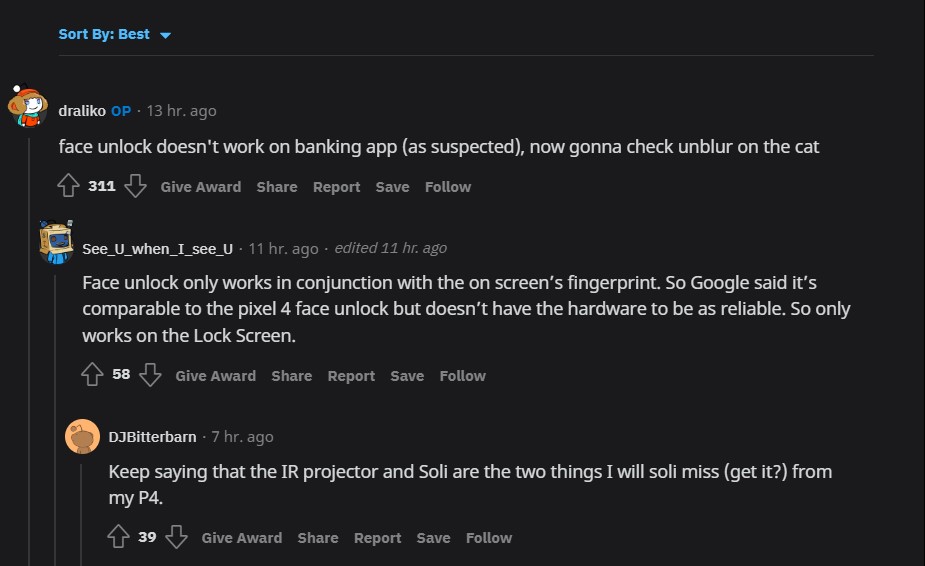 Related: Google Pixel 7 and Pixel 7 Pro officially launched with Tensor G2 SoC
As per a thread on Reddit, the users are unable to use the face unlock feature of Pixel 7 Pro while using the banking applications. It seems due to unreliable hardware, the face unlock is not working as it does on the Pixel 4 smartphones due to the dedicated hardware. However, the banking apps seem to work with the Fingerprint scanner.
Google Pixel 7 face unlock feature seems to be solely for phone unlocking purposes as of now. The biometric sensor on the Pixel 7 and Pixel 7 Pro seems to be of Class 1 which prohibits its use for the App and APIs that requires BIOMETRIC_STRONG authentication. The BIOMETRIC_STRONG authentication is only available for Class 3.
Additionally, Pixel 7 offers improved security metrics with Titan M2 HSM, and even supports CC PP0084 with AVA_VAN.5 certification. The devices further support pKVM and Free Google One VPN. There will be support for 5 years of Security OS upgrades. There are minor changes between the Pixel 7 and Pixel 7 Pro but worth considering if you require a budget.
Must See: Best Pixel 7 and Pixel 7 Pro Cases and Covers
However, the users can download the Pixel 7 Wallpapers, and Ringtones if not yet received the device.