As per the reports from the SensorTower, Play Store revenue collection has increased by 82% in the Q4 2016 as compared to Q4 2015. Both the Apple App Store and Play Store collected huge revenue in the last quarter of the year 2016 as compared to the 3rd quarter of the same.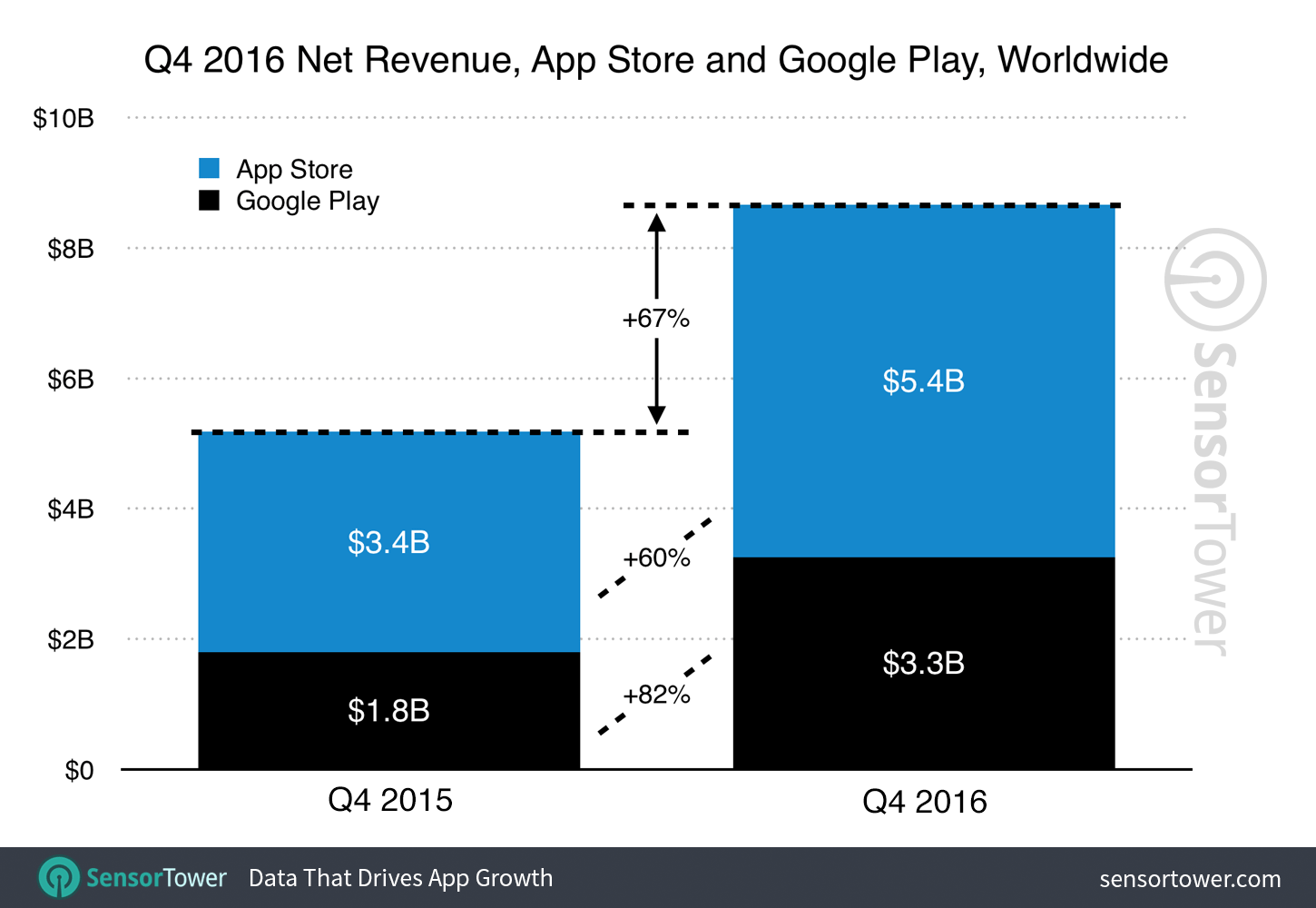 Apple garnered 5.4 Billion in the last quarter in comparison with 3.3 Billion of the Play Store. In percentage, Apple gained 60% more sales as compared to the year earlier. While, Play Store gained 82% more revenue in comparison with the year before.
App Store and Google Play grew 67 percent over Q4 2015, from approximately $5.2 billion to approximately $8.7 billion. A total of 19.2 billion app installs were estimated to have taken place in Q4 2016 and that's a more modest 17% increase compared to the same period of 2015.
Well, it's a good news for Android Developers (as it is the best place for app developers)that more users have started buying apps.