It's been more than a year since Google released the Fuchsia OS. The first device to get the new operating system was the 2018 launched Nest Hub. Now, the tech giant is rolling out the new OS to the Nest Hub Max. Originally, the device offers Linux-based Cast OS out of the box.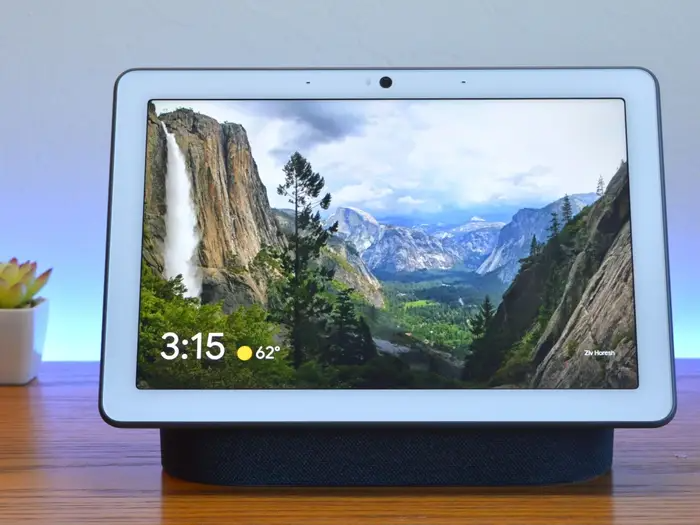 FYI, Google is working to replace the OS for Nest Hub Max since last December. The update started rolling out this week to a limited number of users who enrolled in the Preview Program. Before heading for a wider rollout, these users will test the build to ensure its stability. Anyway, according to Google, the new Fuchsia OS will be available for every Nest Hub Max user in the next couple of months.
Although the change in the operating system is a major one, it will not change many things for Nest Hub Max users. In fact, the update may go unnoticed by some users as it does not even change the system UI and functions.
Considering the change in the OS, there are chances that some things might go wrong. Unfortunately, in that case, you can not roll back to the previous version. This may trigger some bigger implications as the Nest Hub Max is used as a security camera too.
For years, Google is trying to develop a "non-Linux" operating system from the scratch and the results are finally here with Fuchsia. So far, Google has been examining the performance and expanding the deployment of Fuchsia OS for the Nest Hubs.
With this speed, we can expect Google to roll out the Fuchsia OS to all future Google smart displays and other device categories as well. As a matter of fact, some reports suggest that other brands like Samsung, are helping Google in the OS development.