Google is all set to release the next iteration of Android – Android 12 in Q3 of 2021. If the company follows its past release dates, we can expect Developer Preview in the next few weeks. Coming to today's topic, a bunch of screenshots representing the new user interface of Android 12 have surfaced. The UI elements such as customized privacy settings, etc, have been shared by Google in a document.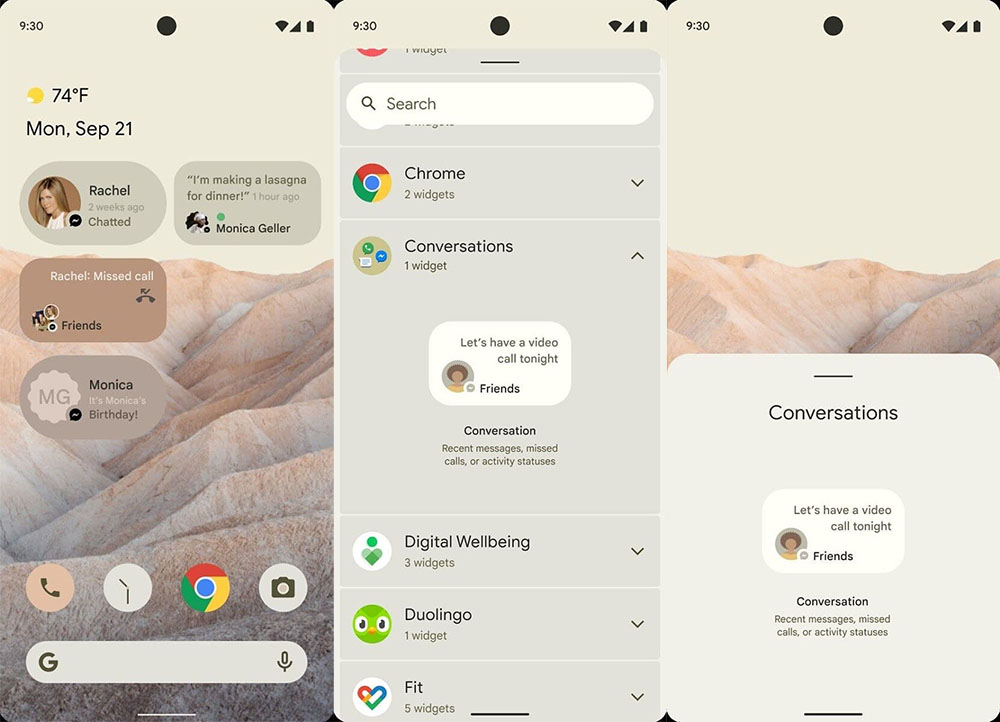 Android 12 UI elements
Conversation Widgets
The support document of Android 12 reveals that Google is planning to add the conversation widgets compulsory for all the users. Interestingly, the widgets can also be added to the home screen for quick access. The conversation widgets contain the name, avatar, notifications, last seen status, etc enclosed in a small rounded rectangle.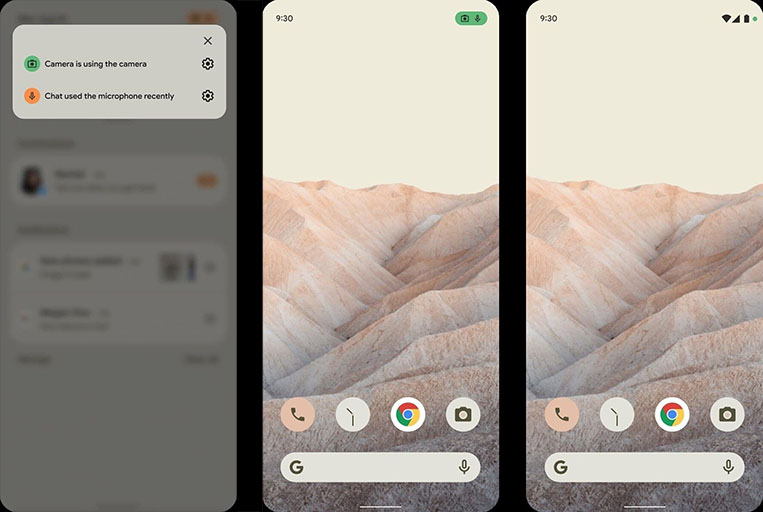 iOS 14.3-like camera and microphone indicators
The other screenshot also hints at iOS 14.3-like camera and microphone indicators in the notification bar with their eco-friendly colours while accessing the respective application. For example, consider an end-user is on a call, immediately, a microphone icon with its default colour will be displayed on the notification bar. This suggests that the microphone of the device is in use.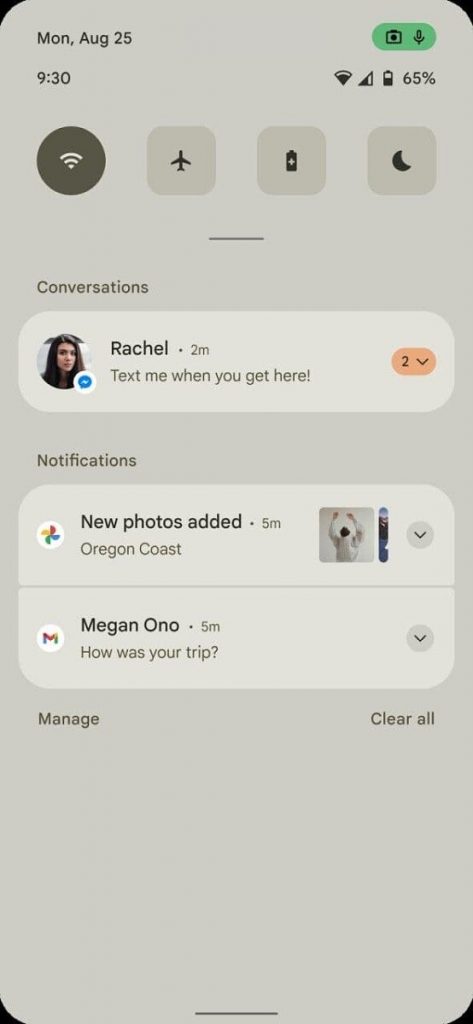 Redesigned Notification Bar and Menu
One of the leaked screenshots shows the notification bar & menu's redesigned version with a clean and tidy look. Google has added the opaque light beige background by removing the transparency background. Also, the notification icons have increased in size, resulting in a decrease in the icons in a column from 6 to 4. Moreover, the time's location has been swapped and moved to the left side just below the date.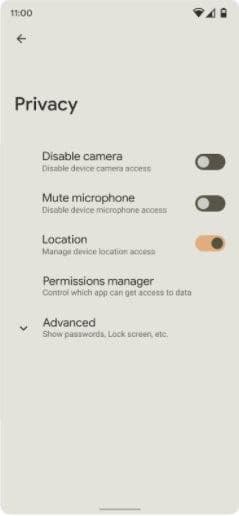 Apart from these, it also clues that the company has revamped the privacy Settings in the unreleased Android 12. With new settings, you can Disable the camera, Mute the microphone, and turn off the location separately. However, all these options can be disabled by giving a single tap on the "sensors off" Quick Setting tile. But unfortunately, you need to turn on the Developer options to access this feature.
As of now, these are the leaked and confirmed features of the Android 12. Some other features like sharing WiFi passwords, theming system, revamped emojis, app pairs, etc., are expected to be released in the Beta builds.
(via)