Facebook is transporting many features from other social networks to the Facebook or Instagram. Recently, Facebook introduced Direct Status, Messenger received M Assistant and today, they are merging the disappearing media and permanent texts in Instagram Direct.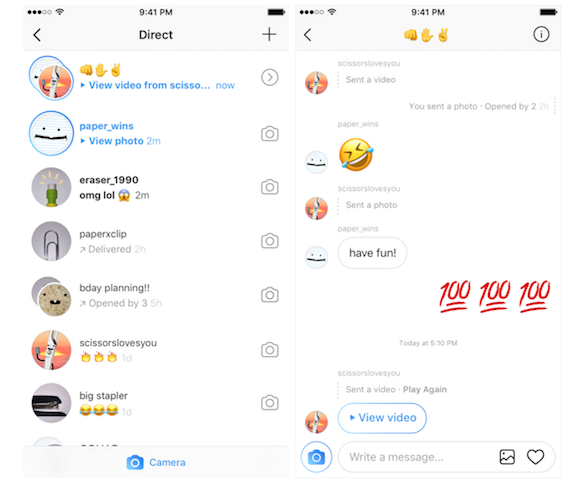 The only difference that is there for distinguishing the text and video is the Blue color of the Video. Earlier, the Instagram Direct supported a single thread that offered text-based conversations or if you want to share a video than you have to initiate another direct message. The changes today as ephemeral messages will now be displayed inside permanent chat threads.
Instagram says Direct has grown from 300 million to 375 million monthly users since November 2016, according to the company. Here's what's teh changelog:
Simply swipe left into Direct and tap the new blue camera icon at the bottom to take a disappearing photo or video, or tap the blue camera icon in an existing thread. As always, swiping right from feed will take you directly to the camera.
Tap the arrow to send it to individual friends or groups of friends.
Keep track of who has seen your message through notifications within the thread.
The changes are a part of the new update to the Android App. So head over to the Play Store to update the app.