Xiaomi has launched its Redmi Note 8 in August 2019 and it is available to buy in September 2019. The phone becomes very popular as Redmi Note 8 300,000 units were sold on the first sale day in China, that is a huge number. Although some of the users do not like the MIUI user interface. Don't worry you can install a Custom ROM on your Xiaomi Redmi Note 8. In this article, we have listed some of the best available Custom ROMs for Redmi Note 8.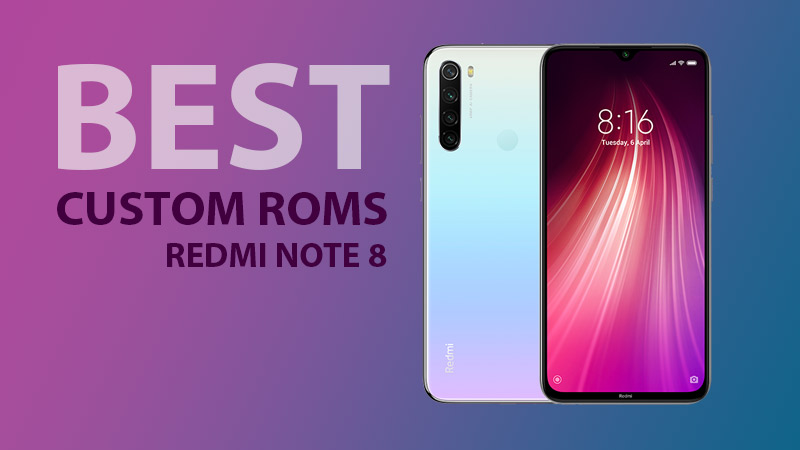 Talking about Custom ROMs, if you don't know much about it then do read it carefully.
What is Custom ROM?
As you might know that Android is an open-source mobile operating system, which means third party developers can take the source code of Android and make the firmware with some changes or we can say customizations. The customized version of Android firmware is called Custom ROM. There are some pros and cons of installing a Custom ROM on your Android Device. Read some of the main pros and cons written below carefully.
Pros of Installing a Custom ROM
You get the latest version of Android version
Removal of Bloatware/ Uninstall Bloatware
Improve the performance of Android Device
Battery optimizations
Custom MODs can be installed
Personalize Everything
Cons of Installing a Custom ROM
Warranty gets void
A bit time consuming and confusing for first-timer
Risk of bricking your phone.
Now, Talking about the specs of Xiaomi Redmi Note 8, it has very good mid-range specs. It features a 6.3-inch waterdrop notch display with 1080 x 2340 pixel resolution. Redmi Note 8 is powered by a Qualcomm Snapdragon 665 Soc. The phone is available in 5 variants based on RAM and storage capacities. The phone is also packed with an external memory card slot that can support 256GB card.
Redmi Note 8 is packed with a quad-camera setup at the back which includes 48MP main camera + 8MP ultrawide +2MP macro +2 MP depth sensor. On the front side, the phone is packed with a 13MP camera sensor. It has a 4000 mAh battery with 18W fast charging tech.
Also Read: How to force dark mode in third party apps on Android 10
It measures 158.3 x 75.3 x 8.4 mm and weighs 190 grams. In connectivity, there's a WiFi, Bluetooth 4.2, GPS, Infrared, Radio, and USB 2.0 Type-C.
Best Custom ROMs for Xiaomi Redmi Note 8
Pixel Experience ROM
It is based on ASOP (Android Open Source Project). Pixel Experience ROM for Redmi Note 8 as its name suggests it's packed with all the features of Google Pixel phones. That includes Pixel device launchers, wallpapers, icons, fonts, and boot animation. The ROM is also packed with Gapps you don't have to install it separately.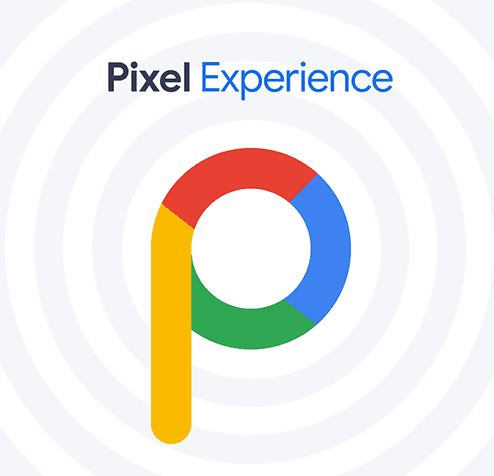 After installing Pixel Experience ROM on your Redmi Note 8 almost all features like Wifi, RIL, Mobile data, GPS, Camera, Flashlight, Camcorder, Bluetooth, FM radio, Fingerprint, Lights, Sound/vibration, Facelock and, VoLTE. only DT2W and Permissive Selinus are not working.
POSP ROM
POSP stands for Potato Open Source Project, it is also based on AOSP. The ROM is based on Android 9.0 Pie with there own interface. You can fully customize Statusbar, Quick Settings, Notifications, and Lockscreen of your phone with POSP ROM. Most importantly, it has the editable theme options allowing you to edit the icon, color, transparency, and style.
Also Read: Best Custom ROMs for Xiaomi Mi A3
Almost all the features like Bluetooth, WiFi, WiFi Hotspot, VoLTE, GPS, Sensors, Audio, Media Playback, Fingerprint are working. Only SElinux is not working after you install it on your Redmi Note 8. You can download it by going through the link given below.
These are some of the best Custom ROMs available at present from which you can select one. We will update this article with new ROMs in the future. If you have any suggestions or any problem regarding these ROMs kindly ask us via comments below.