Recently, South Korea's LG Electronics announced that it is going to shut down its mobile business after facing major losses. The company has decided to wind down by the end of July, making it the first major smartphone brand to withdraw from the market.
However, not flustering its existing consumers, the company said that it will provide service support and software updates for a period of time depending upon the region.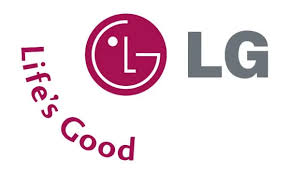 Now, the latest news with the brand is that it has announced the details regarding the availability of future software updates for all eligible smartphones. "All premium LG smartphones (released in 2019 or later) currently in use will receive up to three iterations of Android operating system updates from the year of purchase" says an official post of LG electronics.
To be more precise, LG will push the Android 12 update to the following devices:
LG Velvet
LG Velvet 5G
LG Velvet 5G UW
LG Wing 5G
LG G8 ThinQ
LG G8X ThinQ
LG G8S ThinQ
LG V60 ThinQ 4G/5G
LG V50 ThinQ (LG V50 Dual Screen)
LG V50S ThinQ 5G
The LG Velvet lineup, LG V60 ThinQ series, and the LG Wing pack Android 10 out of the box. On the other hand, the LG G8 ThinQ family and LG V50S ThinQ duo come with Android 9 pre-installed. Android 12 will be the last major OS update for these LG-owned smartphones.
Besides these flagships, the South Korean giant also promised to seed two major OS updates for some of its 2020 releases that include:
LG Stylo 6
LG K92 5G
LG K42
LG K71
LG K62
LG K22
LG K52
LG K31
LG Stylo 6 and K-series powers Android 10 by default. Going by the statement, these devices may receive Android 13 build as well. But looking at the previous performance, all of these users have to wait for more than a year to receive the fresh software.